Prosciutto Wrapped Asparagus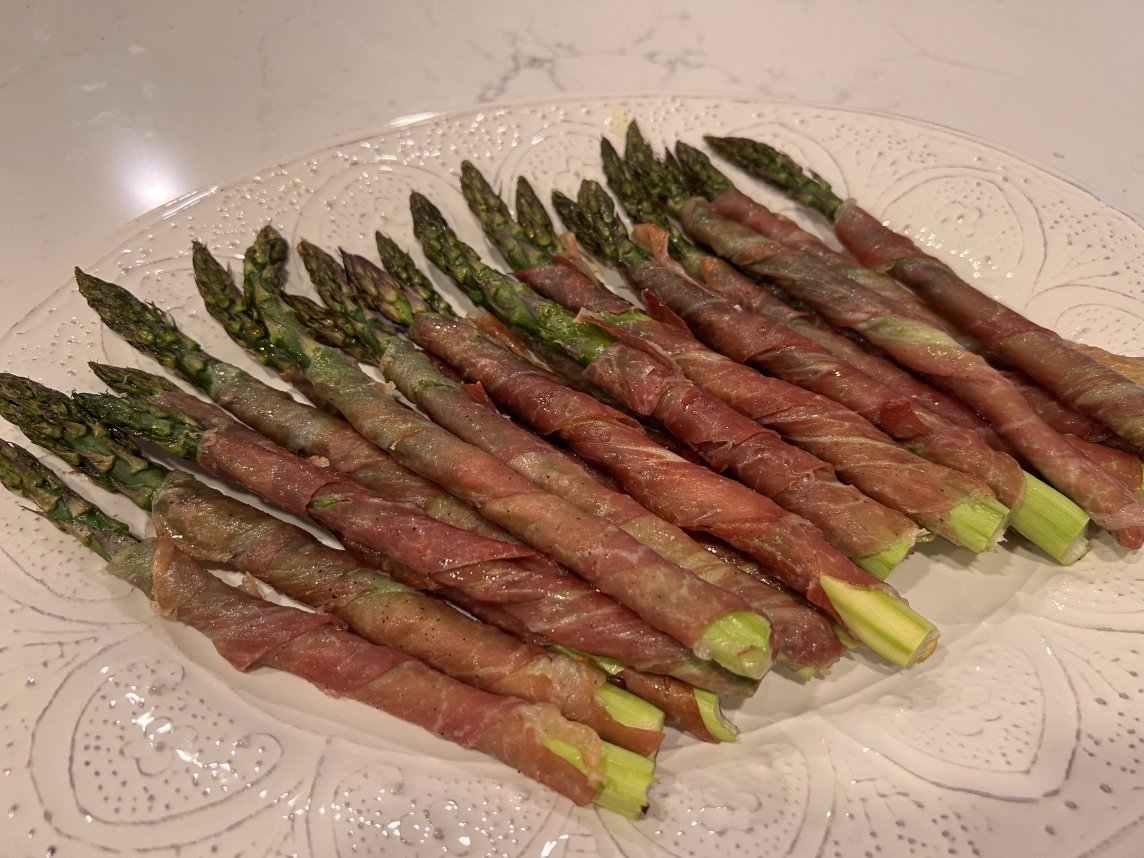 Spring produce is a gift. Although I haven't found any local asparagus yet, Costco has beautiful organic asparagus and DOP Prosciutto Di Parma. Costco also has authentic Parmigiano Reggiano for the best price around, which definitely beats the "parmesan" cheese product that contains wood pulp!
By Julianne Parkis
This is the perfect appetizer or side dish. When you take a bite of this you get the crispy, salty prosciutto and inside is the complex cheese and lemon zest mixture which makes the asparagus seem almost creamy. It is delightful.
When purchasing your lemons with the intention of using the zest you should buy organic as conventionally grown citrus is heavily sprayed with "cancer-linked" chemicals, according to the Environmental Working Group.
Prosciutto Wrapped Asparagus
Makes 22 pieces
Ingredients:
11 slices Prosciutto Di Parma
Parmigiano Reggiano, freshly grated
Zest of 1-2 organic lemons
22 Asparagus spears
Extra virgin olive oil
Black pepper
Method:
Preheat oven to 400*. Rinse the asparagus under cold water. Snap off the tough base. (Save for vegetable stock!) Using a vegetable peeler, peel the bottom half of each stalk.
Lay out the prosciutto slices on a large cutting board. With a sharp knife, cut each slice down the middle lengthwise.
Using a zester, grate a thin layer of Parmigiano Reggiano over all, then the lemon zest.
Starting at the base of the asparagus and the base of a one-half slice of prosciutto, diagonally roll the prosciutto around the asparagus. * It should end just before the asparagus tip. Place wrapped asparagus on a parchment-lined baking sheet and repeat until finished.
Drizzle lightly with extra virgin olive oil and freshly ground black pepper. Bake for 8-10 minutes in 400* oven until prosciutto is crisp and asparagus is cooked through.
Serve warm on a platter.
*You can see a video example of this on instagram.com/julianneparkis/.