Homemade Mayonnaise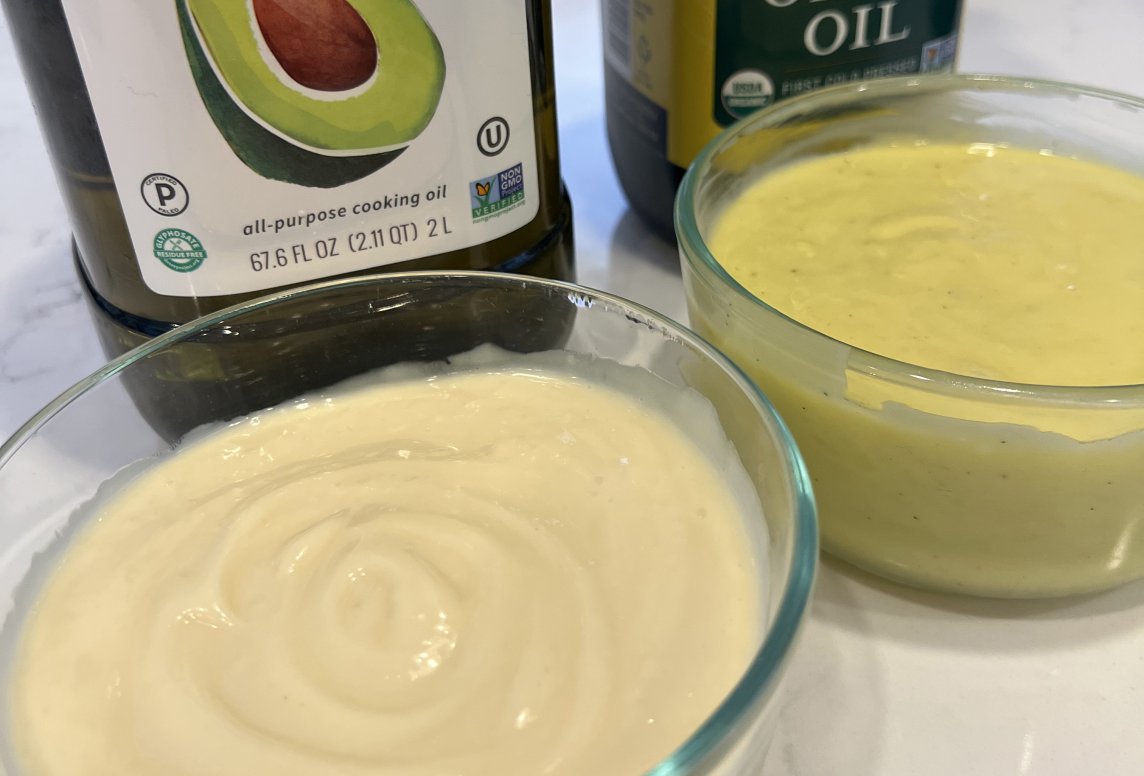 At The Culinary Institute of America, one of the first things you learn about is sauces. Mayonnaise is one of the sauces you must be able to make "on the fly." This condiment is a staple in many American kitchens.
Unfortunately, most store brands use inflammatory vegetable oils, making mayonnaise one of the worst things for your health. Stay away from all inflammatory oils, such as canola, grapeseed, sunflower, corn, safflower, or soybean.
Opt for healthier oils, like avocado and olive. Make mayonnaise at home with quality ingredients for a healthy treat. It is a quick recipe and much less expensive than the bottled brands.
The recipe makes just under 2 cups.
Ingredients:
1 large pasture-raised egg yolk
1/2 tablespoon water
1/2 tablespoon white vinegar
1/2 teaspoon dry mustard (can substitute with prepared mustard)
1/8 teaspoon sugar
8 oz. avocado oil
1/2 tablespoon lemon juice
Salt and pepper to taste
Method:
Combine egg yolk, water, vinegar, mustard, and sugar in a medium bowl. Whisk until foamy.
Position the bowl on a kitchen towel to keep it steady. Slowly pour in the oil with one hand as you whisk swiftly with the other until you have added all the oil. The mayo will be smooth and thick.
Whisk in the lemon juice. Season with salt (about 3/4 tsp.) and pepper, if desired, to taste.
You may also use extra virgin olive oil for a healthy, spicy kick. See the difference in color! Try experimenting with a combination of healthy oils. For an extra special delight, you can add flavors at the end, like minced garlic, pesto, or hot sauce.
Refrigerate and use it all week long on sandwiches, tuna, potato, or macaroni salad. This mayonnaise can also be used as the base for a salad dressing.