Gluten-Free Pretzel Peppermint Bark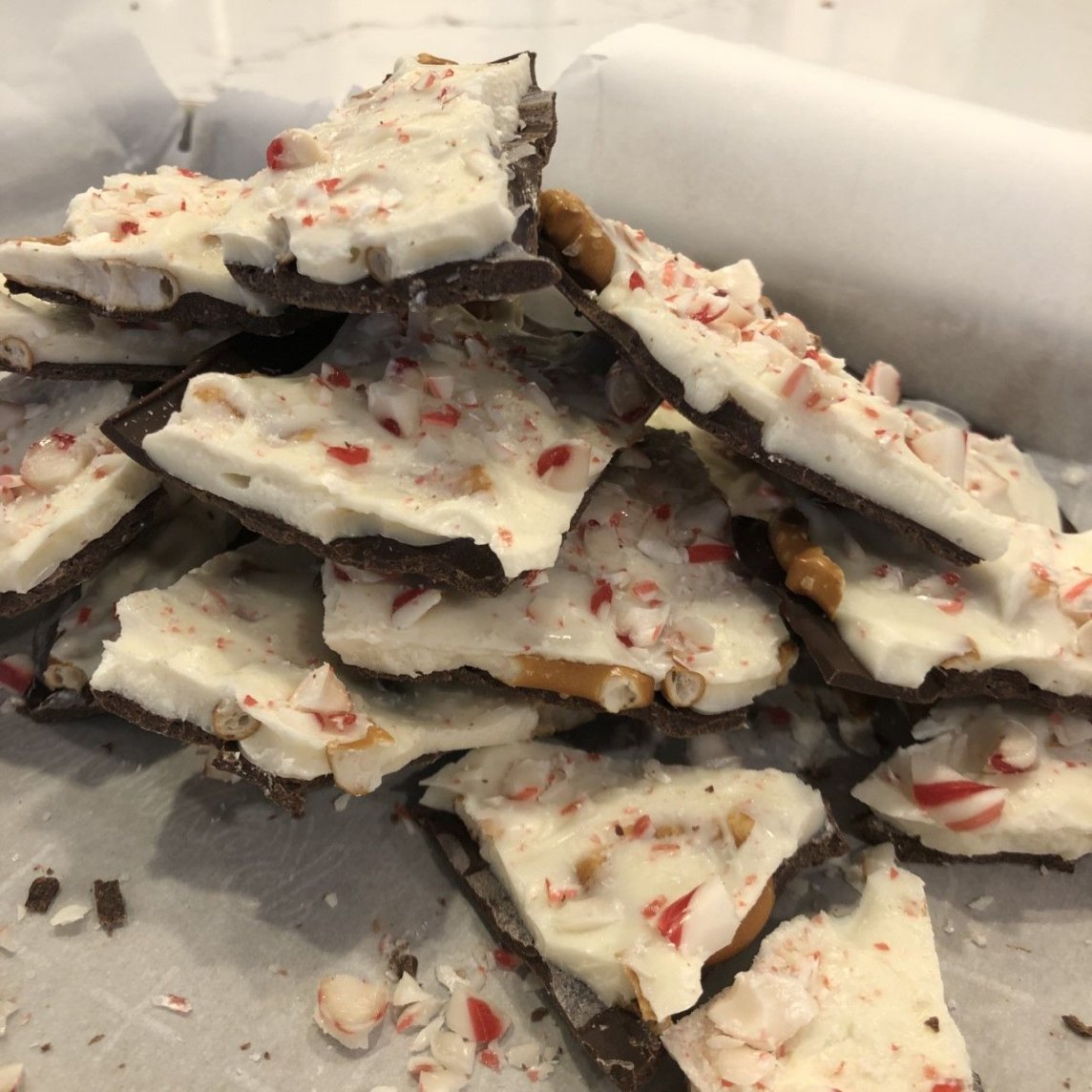 With Christmas, New Year's evening and holiday festivities happening, is always great to have a recipe in hand for when you are invited to a party or asked to participate in a bake sale.
By Julianne Parkis
This recipe is quick, simple, and customizable. You don't even need to turn on your oven for this one!
People absolutely love this treat but feel free to customize it with something other than pretzels or different candies to make it your own. You will be requested to make this over and over again!
Make sure to buy organic candy canes, as all of the non-organic brands I have found use dangerous ingredients such as high fructose corn syrup and carcinogenic food coloring. You can learn more about the chemicals added to packaged foods on homeawaycafe.com.
Gluten-Free Pretzel Peppermint Bark
Ingredients:
12 oz. semi-sweet chocolate
1 cup gluten-free pretzels broken into pieces
16 oz. white chocolate
1/2 tsp. peppermint extract
1/2 cup crushed candy canes
Method:
Place parchment paper on a large cookie sheet.

Melt the semi-sweet chocolate over a double boiler until almost smooth, then stir off the heat
until smooth so as not to overheat.
Pour chocolate over the parchment paper, using an offset spatula to smooth into an even 1/8-inch layer inside the edges of the paper.

Evenly place the pretzels over the chocolate. Place in the refrigerator for 20 minutes to harden the chocolate. Clean the double boiler and offset spatula.

In the double boiler, melt the white chocolate until almost smooth; remove from heat and stir until smooth. Stir in the peppermint extract.

Sprinkle crushed candy canes evenly over the white chocolate and allow the chocolate to harden in the refrigerator for at least 30 minutes. Break up into serving-size pieces.
Enjoy!
God bless you and your family this Christmas season!