Del Primo Ristorante& Bar Offers the Best of Northern Italian Cuisine in the Heart of Brookfield, CT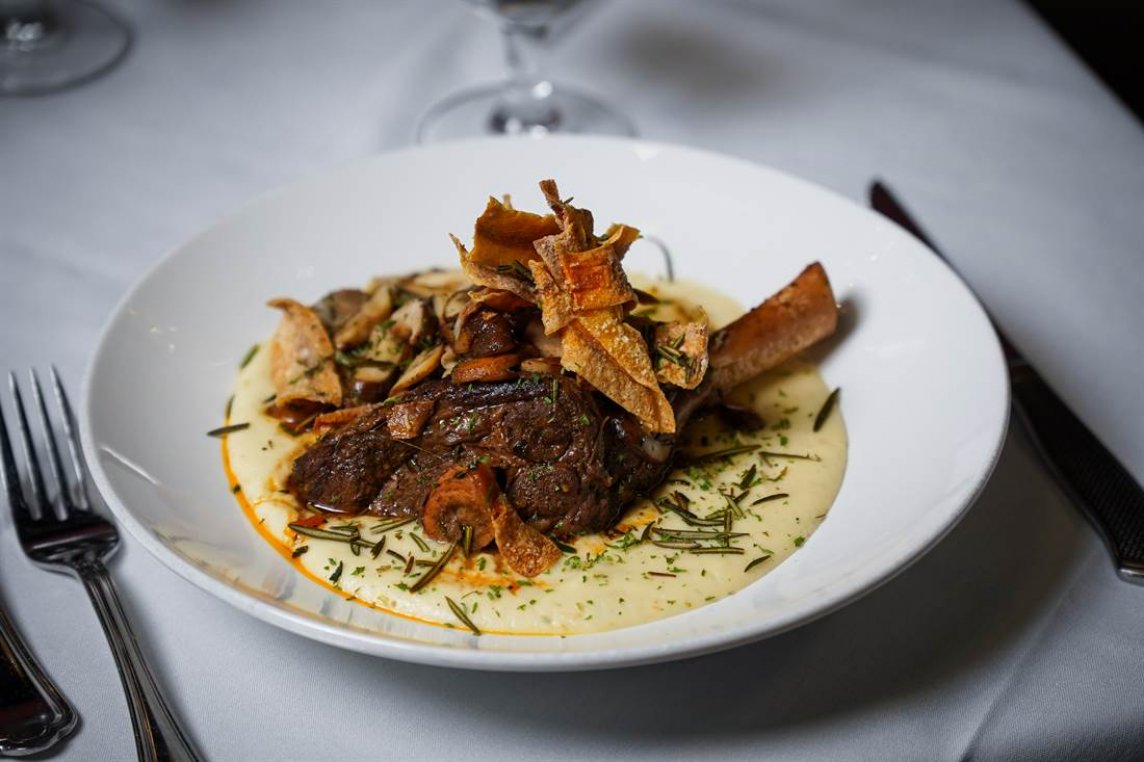 The preface of many successful business stories tells us about a family enterprise in which talents, finances and relationships are directed to seize the best opportunities that solidify the family vision.
By Angela Barbosa
That story is best embodied by Del Primo Ristorante & Bar in Brookfield, CT, a perfect example of entrepreneurship alongside tradition.
Scott Lavelle was born and raised in Danbury, CT. He grew up in a family restaurant business, Lavelle's Wagon Wheel, a staple in the Brookfield community for over 35 years. His passion for the restaurant business started at age 12, working as a dishwasher, prepping food, making pizzas, and working as a server.
"I always hoped that I would have another opportunity to open a restaurant to bring a great experience to the community," said Lavelle.
Lavelle's dream became a tangible reality when he opened the high-end Del Primo Ristorante & Bar in 2020 in partnership with Manuel Minino (Manny), the owner of the building in the plaza at 450 Federal Road, Brookfield. In addition to owning Del Primo, Lavelle is a real estate broker and owner of RE/MAX Experience in Brookfield, CT, serving the Greater Danbury area.
"Our timing certainly wasn't perfect as we were scheduled to open March 20, 2020, the week the governor shut restaurants down in Connecticut", he explained. "Despite not being an established restaurant with a built-in customer base, we were able to survive the first two months of takeout only, with amazing support from friends, family, and the community."
The pandemic was devastating, even for restaurants that were in business for a long period of time. Nevertheless, working with the family in the restaurant industry for many years prepared Lavelle to be at the wheel along with his partner and staff that added their expertise to the team.
Manny was born and raised in Galicia, Spain, and immigrated to the United States in 1971. In addition to being a real estate developer in New York and Connecticut, he has spent 30 years in the hospitality industry and currently owns a boutique hotel in the waterfront tourist destination of Baiona, Spain. His main role in the partnership is to build and maintain the beauty of the space.
"While not directly involved with the day-to-day operations, [Manny] is very involved with all the strategic decisions of the business. His insight has been invaluable as we have navigated the many obstacles we have incurred," explained Lavelle.
Del Primo specializes in Northern Italian cuisine. It offers a large covered outdoor patio area, with capacity for 100 customers. During the pandemic, Lavelle explained that they didn't have to spend additional capital to create an outdoor space like many restaurants had to do to survive.
"During this period, the patio was extremely busy, and we were able to establish a reputation of providing good food and excellent service to our clients, which helped as we moved toward a more normal business environment."
Lavelle also credits his team of dedicated employees that worked diligently to provide an excellent dining experience to Del Primo's patrons.
That excellence has kept Del Primo's private party rooms booked – the Del Primo room, which can comfortably seat 25-30 people, and Festa Brava, a private room that holds up to 100 guests.
"We pride ourselves on providing an experience that can meet the client's needs and budget and we will make sure that your event exceeds your expectations," said Lavelle.
The restaurant has hosted numerous rehearsal and anniversary dinners, corporate functions, birthday and holiday parties, baptism celebrations, bridal and baby showers, sports banquets, bereavement luncheons, and weddings.
Del Primo offers a warm and welcoming atmosphere, good consistent food, creative cocktails, and exceptional service.
"Our goal is to treat everyone like family. For those of you that have been to Del Primo for lunch, dinner, brunch, or a private function, we thank you for your business! For those of you that have yet to visit Del Primo, we look forward to welcoming you to our home away from home for a great dining experience," concluded Lavelle.
For reservations and more information on celebrating Mother's Day, other events, and special occasions at Del Primo, call (203) 546-7422 or visit delprimobrookfield.com.