Traveling Safely Isn't Just About Taking COVID-19 Precautions!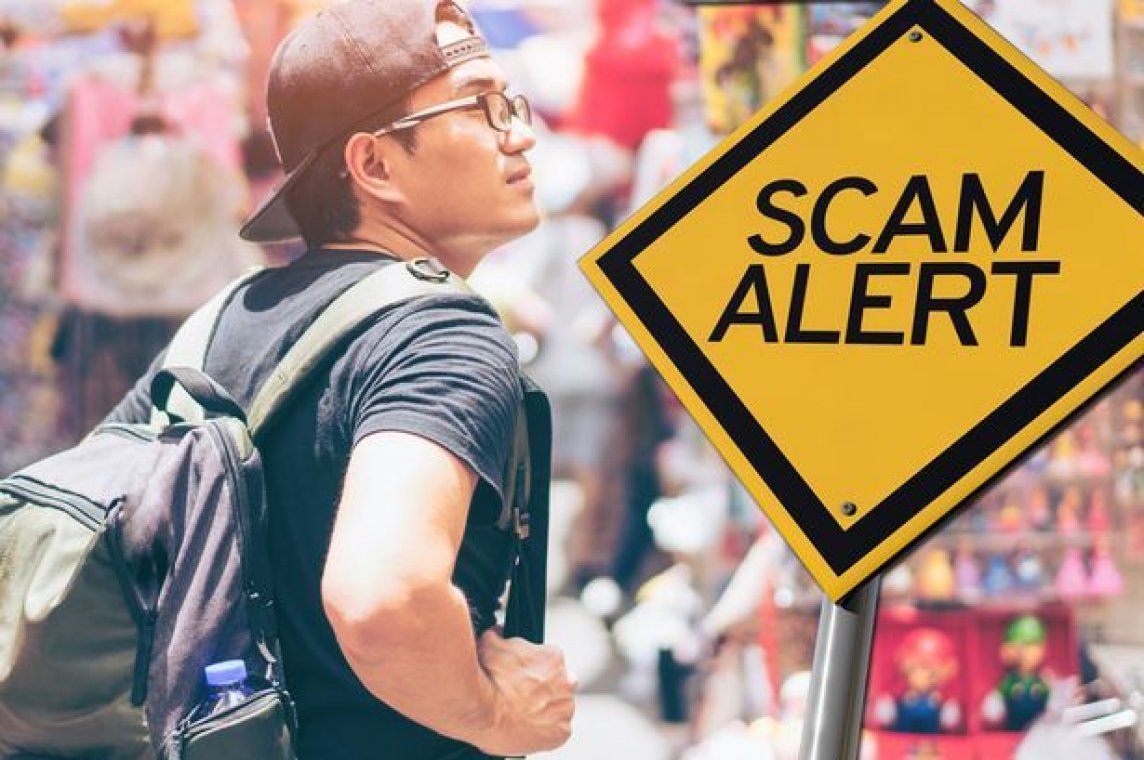 The pandemic has kept us from seeing our families and friends for over a year. Now that more and more people are following the health and safety rules, airlines and trains are opening more opportunities for us to travel.
By Catherine Blinder
The pandemic has kept us from seeing our families and friends for over a year. Now that more and more people are following the health and safety rules, airlines and trains are opening more opportunities for us to travel. For those of us who feel safe enough to travel (vaccinated and healthy!) we are ready to get away! We have to be alert, though, to the travel scams that have always existed, and some that are new and taking advantage of people's eagerness to travel.
Whether it's promising free or discounted trips or posting phony rental listings, scammers are working to get a cut of your hard-earned travel money. Here are some things to be aware of when making travel plans.
Rental Scams:
Scammers know that finding the right apartment or vacation rental can be hard work, and a seemingly good deal is hard to pass up. They can easily post fake information on vacation rental websites and bulletin boards.
Scammers can hijack a real rental listing by changing the email address or other contact information and placing the altered ad on another site. The altered ad may even use the name of the person who posted the original ad. In other cases, scammers have hijacked the email accounts of property owners on reputable vacation rental websites. Consumers have paid for these vacation homes or apartments and shown up to find that they are not real! Please be careful and double check everything.
Another way that scammers can take advantage of you is through "phantom rentals" – rental properties that they advertise, but don't actually exist. They try to lure you in with promises of low rent, fantastic amenities – gorgeous photos of pools, fancy gyms, and big luxurious rooms. The problem is that they are not what they promise, and in fact, may be just stock photos of random hotels around the world. Their goal is to get your money and disappear before you find out. These phantom scammers will always ask you to pay in advance.
Here are some signs that you dream vacation might be a scam:
- They tell you to wire money - this is the surest sign of a scam. There's never a good reason to wire money to pay a security deposit, application fee, first month's rent, or vacation rental fee. That's true even if they send you a contract first. Wiring money is the same as sending cash — once you send it, you have no way to get it back.
- They want a security deposit or first month's rent before you've met or signed a lease – always talk to someone and verify their number and address. It is never a good idea to send money to someone you've never met in person for an apartment you haven't seen. If you can't visit an apartment or house yourself, ask someone you trust to go and confirm that it's for rent, and that it is what was advertised. In addition to setting up a meeting, do a search on the owner and listing. If you find the same ad listed under a different name, that's a clue it may be a scam.
- They say they're out of the country - but they have a plan to get the keys into your hands. It might involve a lawyer or an "agent" working on their behalf. Some scammers even create fake keys. Don't send money to them overseas. If you can't meet in person, see the apartment, or sign a lease before you pay, keep looking. What if the rental itself is overseas? Paying with a credit card or through a reputable vacation rental website with its own payment system are your safest bets.
Even if you have safely found the perfect place, beware of what can happen to you once you arrive. A well-traveled woman found herself caught in a scam just by ordering pizza from her hotel room. She arrived late and found a flyer from a local pizza parlor under her door, they promised they delivered 24 hours, and she was hungry! She ordered the pizza, but when it was delivered (two hours later) it was from a national chain, not the local place she ordered it from.
The next day charges started appearing on her credit card, first in small amounts, then increasing in amount and frequency. She was able to call her credit card company, reverse and stop the charges, and inform the hotel that this had happened. Apparently, many hotel guests had fallen for the same scam and the hotel was not aware that someone had distributed these false advertisements.
Scammers seem to always be one step ahead of trusting consumers. By being careful, following your instinct and double-checking arrangements, we can stay safer. But who would have thought that pizza delivery would have led to a credit card scam!!
These are hard times and we need to connect with our loved ones, so if you are following all the CDC health and safety guidelines, go have fun!!! And as always, pass it on!
How to Report Scams
If you find yourself the target of a vacation scam, report it to your local law enforcement agency and to the FTC. The Federal Trade Commission is the main agency that collects scam reports. Report your scam online with the FTC complaint assistant, or by phone at 1-877-382-4357 (9:00 AM - 8:00 PM, ET). Contact the website at which the ad was posted, too.
You can also contact DCP's complaint line at (860) 713-6065.
This article was written by Catherine Blinder, chief education and outreach officer of the Department of Consumer Protection of the State of Connecticut. To learn more about how the Department of Consumer Protection can help, visit us online at www.ct.gov/dcp.