The Easiest Beef and Bean Chili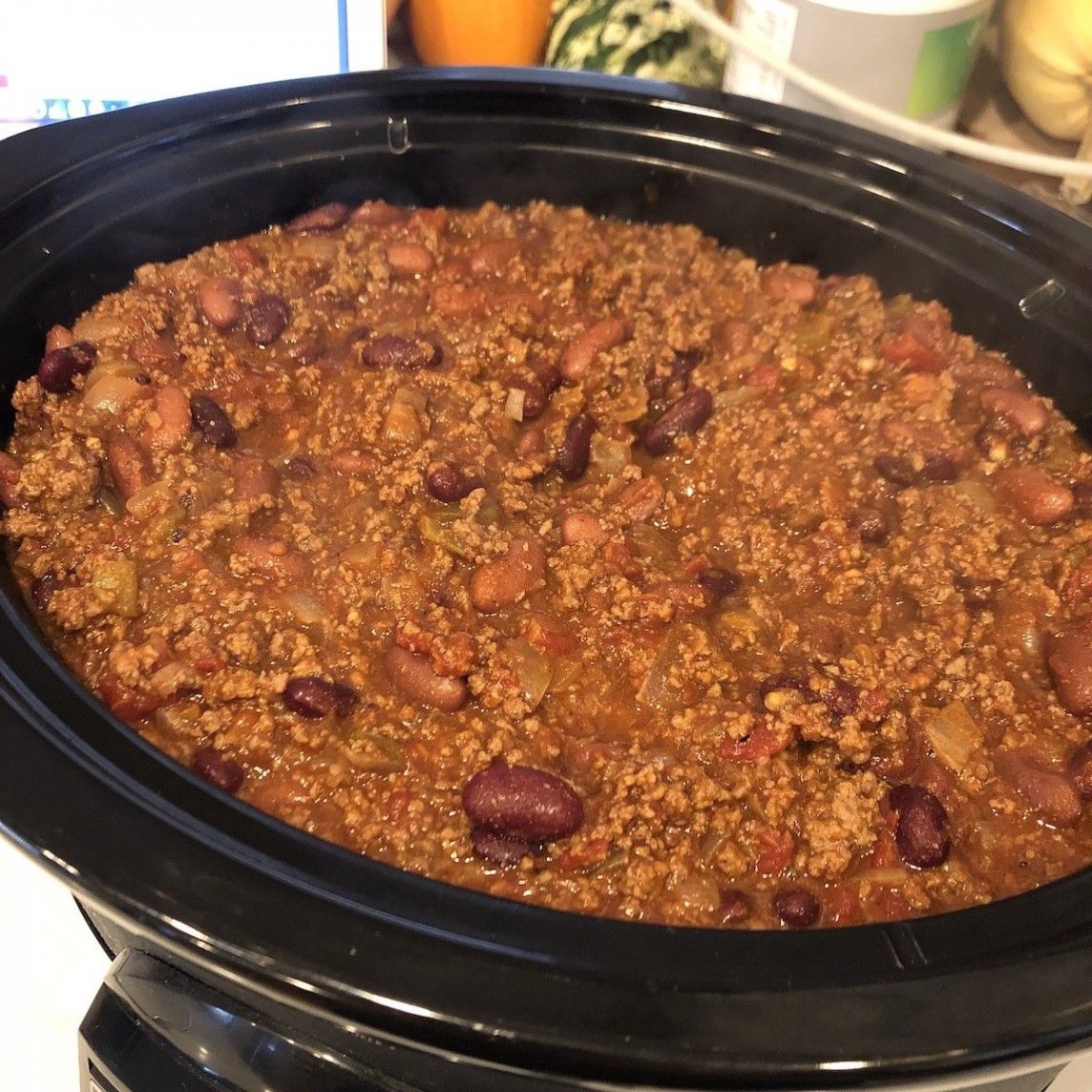 Happy New Year! The ultimate gift you can give yourself and your family this year is to have healthy homemade food ready at home. Batch cooking is the way to go when you want to save time and money.
Try this recipe for a cozy meal in these cold winter months.
The Easiest Beef and Bean Chili
Ingredients:
3.5lbs. ground beef (grass-fed 80/20 is best)
1 large onion, chopped
1 tsp. garlic powder
1 tsp. kosher salt
1 tsp. freshly ground black pepper
2 McCormick Organic Chili seasoning packets
26oz. Pomi chopped tomatoes*
2 16oz. organic salsa
2 15oz. dark red kidney beans, drained
2 15oz. small pink beans, drained
Optional: Rice to serve under chili.
Finely grated cheddar and/or Cabot Habanero cheese to serve on top.
Sliced avocado on top.
Method:
1. In a stock pot, combine ground beef and onions, breaking up the beef into small pieces. Cook until onions are soft and beef is browned, stirring occasionally. Drain the fat if you'd like, but fat is flavor and if you have quality grass-fed beef, keep it.
2. Stir in garlic powder, salt, pepper, and chili seasoning packets. Stir in the remaining ingredients. Bring to a simmer and cook for at least one hour on low.
If serving that day, leave on low heat or place in a crockpot on warm. Whatever portion you are not eating right away can be cooled down in a shallow dish, frequently stirring to cool it down quickly. Refrigerate until ready to eat.
That's it! Quick, simple, delicious chili that your friends and family will beg you to make again and again!
* In the summer, when you can grow your own or buy locally - use about five medium concasse tomatoes in place of the Pomi. Check homeawaycafe.com for Tomato Concasse instructions!