The Benefits of Reading to Your Child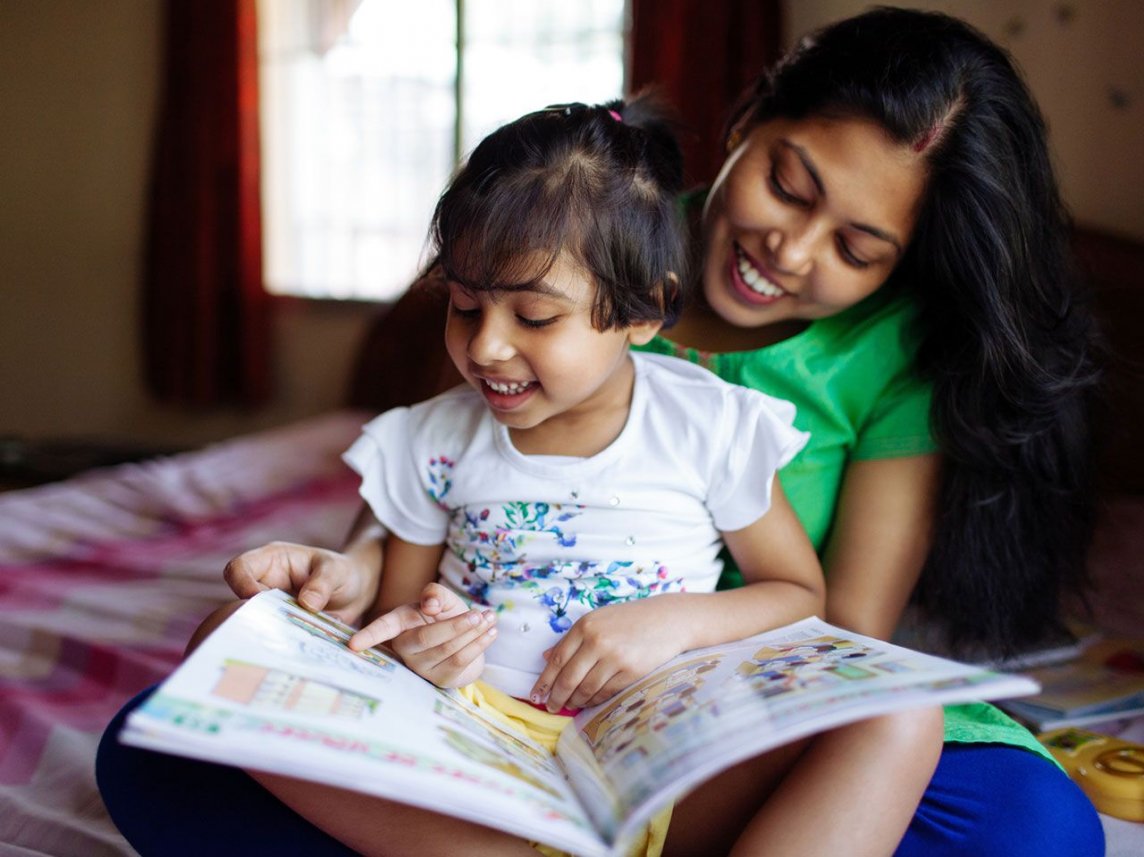 February is normally a time when winter begins to seem like it will never end and families begin to look for new activities.
By Dr. Anne E. Mead, Ed. D. | Translated by Jamal Fox & Alisson Ziza
February is normally a time when winter begins to seem like it will never end and families begin to look for new activities. In the time of COVID-19, one might think that you have to stay inside your home. However, socially distanced activities like hiking and sledding are still good options. Kent Falls in Kent, Huntington and Saugatuck in Redding, Bear Mountain and Tarrywile Park have great walking spaces.
For those who do not enjoy being out in the cold, other activities include board games, puzzles and reading aloud. Children are never too old to be read to. Whether your child is younger or older, reading and envisioning what the book means, how it feels and what children think about it are important forms of learning. Children develop vocabulary from reading or being read to.
Pam Allyn, the founder of Lit World, a worldwide organization dedicated to getting books and reading materials into the hands of children globally, stresses the following: "I have read aloud to students in every corner of the globe, traveling with books in my hands and on my phone to share stories with children of all ages. I've found that younger children enjoy the storytelling experience when I animate my voice and bring all of us into the story. I've seen older children respond by bringing complex and deep thoughts and emotions into the read-aloud experience by asking questions and taking a piece of the story with them as they move about their days." Use your phone to listen to stories or use books for a hands-on experience.
Allyn goes onto to say how important reading is during these COVID times: "Reading builds trust and the human voice carries a feeling of joy and a sense of caregiving. Now, perhaps more than ever before, the read-aloud can bring us closer to one another, even in socially distant virtual spaces." Books about social-emotional developments, such as how a child is feeling, what is troubling a child and how a child is feeling about themselves are important to read and to ask questions about. Sharing with your children the emotions a character in a book has validates your child's feelings, helping them to feel "they are okay" and allowing them to develop a feeling of belonging. The kindness and friendships that the characters have in the book can be brought to your child's attention; ask your child about how they are kind in school or with siblings and talk about how to develop friendships with all children.
Think back to your favorite stories that you had as a child. What stories do you remember that help you to build confidence and courage? Confidence in the decisions that you make and the courage to challenge what doesn't seem right. Through books, your child can develop lifelong skills. I hope everyone will read with or to their children on a daily basis. It is so important, regardless of the age of the child.
To learn more about Pam Allyn and her company Lit World, reach out to her at pamallyn.com. Pam also hosts a World Read Aloud Day, coming up on February 3, 2021.
Quotes taken from Language Magazine, 1/12/21
Anne E. Mead, Ed. D., is the administrator for the Early Childhood Education and Extended Learning Programs of the Danbury Public Schools. If you have any questions, please feel free to contact her at 203-830-6508 or meadan@danbury.k12. ct.us.