Taking Care of Our Parents and Loved Ones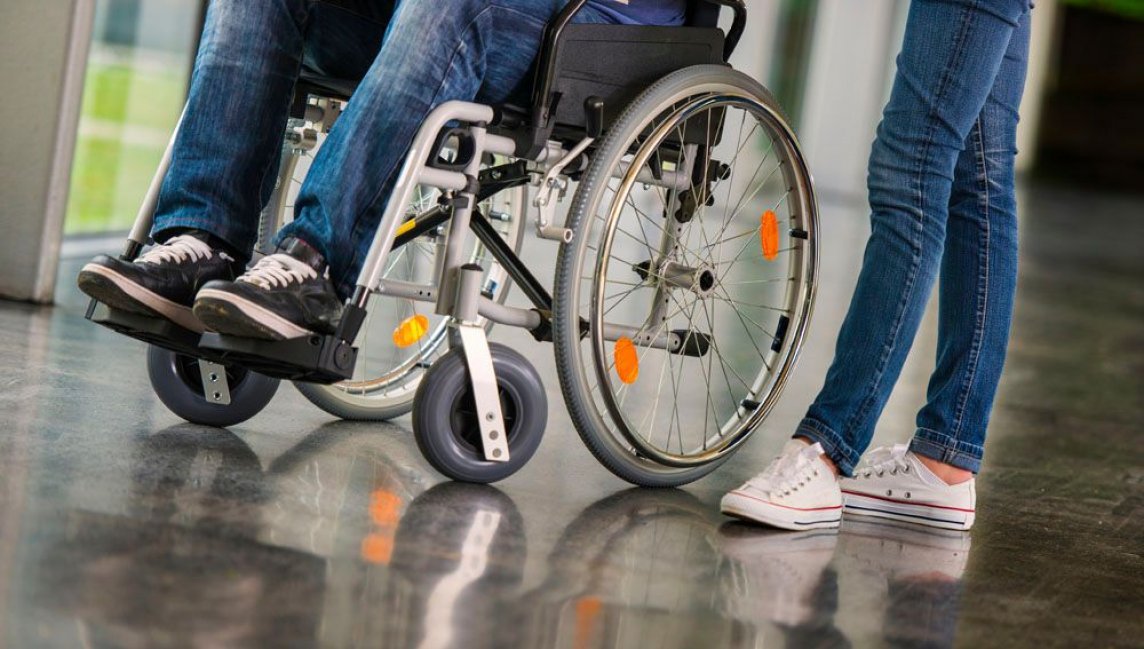 It's said that there are four kinds of people in the world: people who have been caregivers, people who are caregivers now, people who will become caregivers in the future, and people who are going to need a caregiver.
By Catherine Blinder   
It's said that there are four kinds of people in the world: people who have been caregivers, people who are caregivers now, people who will become caregivers in the future, and people who are going to need a caregiver.
America is aging and at the same time, more and more people want to stay in their homes as they get older. Families often don't have the capacity to fully care for family members, and when that happens, they can turn to homemaker companion agencies to help them with in-home, nonmedical care.
It's not just families with elderly members; homemaker companion agencies (HCA) can also help with care of a person with a disability, or someone recovering from illness or surgery. As long as the care required is companionship and simple household help, many families can benefit from HCAs.
Homemaker companions can be hired through a homemaker companion agency or a homemaker companion registry.
Agencies place their employees in homes. Registries match homemaker companions, who are at least partly compensated by the consumer or who are independent contractors, with those who need services.
If you need household help for yourself or a family member and are considering a homemaker companion, there are a few things to consider:
Interview more than one agency before signing a contract — it's important to trust that the agency will provide oversight of their employees and will follow Connecticut's rules and regulations.

If considering a registry rather than an agency, you or your loved one may be responsible for filing paperwork with the IRS and could also be responsible for paying employment taxes.

Make sure to enter into a contract or service agreement that includes the full scope of services you need. Read everything carefully, and have another family member read it as well.
A registry must:
Provide written notice specifying its legal obligations.

Advise you that you may be responsible for paying employment taxes, workers compensation, and overtime for the homemaker or companion.

Advise you to consult a tax professional if you are uncertain of your responsibility for payment of taxes.
Written contracts and service plans shall provide:
A list of services to be provided, along with the terms and costs.
A definition of the employee, the provider, and the client employment relationship.

Safeguards for securing personal client information.

A list of job categories such as "live-in" or "daily call," and job duties.

Notice that you can cancel a contract or service plan at any time if it does not state a specific duration.

The HCA's policy for acceptance of tips and gifts.
An explanation of how to file a complaint with the agency.
Most importantly – make sure you ask questions and understand everything before you sign anything!
HCA's cannot provide medical care of any kind – they are only allowed to provide nonmedical companionship to the clients.
What a homemaker companion can do:
Laundry, housekeeping, cooking, shopping, assisting with personal hygiene, rides to appointments, running errands, companionship.
What they can't do:
Companions may NOT provide ANY medical services such as take blood pressure, administer medications, or provide physical therapy.
It's important that you understand what the obligations of the homemaker companion provider are as well, in order for you to make the best decision for your family and assure that the provider is following everything required of them.
A HCA must:
Obtain and maintain a Homemaker Companion Agency (HCA) registration with the CT Department of Consumer Protection (DCP).
Provide you with a written contract or service plan within seven days of providing services.

Not provide a higher-skilled individual at a higher price than needed.

Conduct a comprehensive background check of any prospective employee.

Conduct an in-person or video interview with all prospective employees.

Provide business records to DCP for inspection upon request.
Hold a $10,000 surety bond or insurance policy.

Maintain notes with each client's file that include observations, problems, complaints, plans of action, telephone contacts, reports of in-home visits by supervisors, and the findings of all investigations.
It may seem overwhelming to choose a homemaker companion, but once you do, and are assured that they are following all required regulations and procedures, you may find that they become a trusted part of your and your loved one's family.
Resources:
During business hours:
In-state: 1-888-385-4225
Out of state: 1-800-203-1234
After Hour Emergencies:
In-state: call 211
Out of state: call 1-800-203-1234
For complaints about HCAs, contact DCP at 860-713-6300.
And as always, pass this information on to friends and families!
This article was written by Catherine Blinder, chief education and outreach officer of the Department of Consumer Protection of the State of Connecticut. To learn more about how the Department of Consumer Protection can help, visit us online at www.ct.gov/dcp.