Local Elections Matter - 2023 Danbury Municipal Elections Voter Guide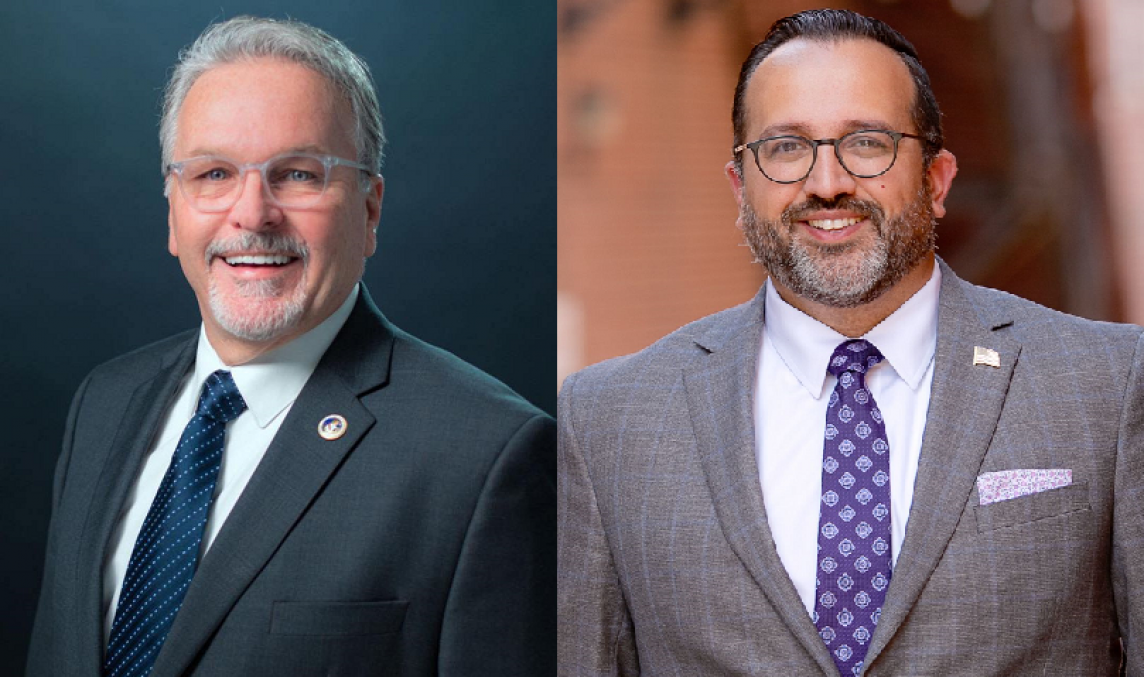 Local and midterm elections are responsible for filling positions large and small, from mayor and Board of Education members down to constables. Your local officials are responsible for making the laws and regulations affecting your community.
By Tribuna Staff
Local and midterm elections are responsible for filling positions large and small, from mayor and Board of Education members down to constables. Your local officials are responsible for making the laws and regulations affecting your community.
Below is the voter guide for the November 7, 2023, election in Danbury. Included are key dates, how to register to vote or check your status, how to find out where and when you can vote, and what you'll need to bring with you. As the largest city in our publication's coverage area, we have also included information on the roles and responsibilities of officials in the City of Danbury, according to the city's charter, as well as information on mayoral candidates and a listing of the full slate of candidates for Danbury.
Voting
By law, a person is eligible to register and vote in Connecticut if he or she is (1) a U.S. citizen, (2) age 18 or older, (3) a bona fide resident of the town in which he or she applies for admission, and (4) has completed confinement if previously convicted of a disfranchising felony.
There are two different ways you can register to vote in Connecticut. You can register online if you have a state DMV ID. Otherwise, you are able to complete a paper registration card and deliver it to your local Registrar of Voters before the registration deadline (October 31, 2023). Connecticut also makes Election Day Registration available. Election Day Registration (EDR) permits anyone to register and vote in person on Election Day who meets the eligibility requirements for voting in this state and is not already registered OR is registered in one town but has moved to another town.
Election Day Registration is not available at your polling place but rather at a designated EDR location in each town, beginning at 6 a.m. and ending at 8 p.m. You will register and vote at the designated EDR location in your town. Please plan to arrive early in the day as there may be long lines. If you are in line at the Election Day Registration site at 8 p.m., you can remain in line to complete your registration and vote. You will need to provide proof of identity and residency for EDR.
Contact your local registrar of voters' office or visit myvote.ct.gov, for more information on ID requirements.
Voters can find their polling place by using the Voter Lookup Tool on the Secretary of State's website: https://portaldir.ct.gov/sots/LookUp.aspx
Links for Voters with Disabilities:
Roles and Responsibilities of Danbury City Officials
The mayor is the city's chief executive officer and is responsible for the administration of all departments, agencies, and offices. The mayor must also ensure that the laws and ordinances governing the city are being executed. The mayor has various other duties, including preparing an annual city report, recommending necessary or expedient measures to the Council, and maintaining the city's financial condition.
The City Council is vested with the legislative power of the city. This body is responsible for enacting, amending, or repealing ordinances, as well as approving the appropriation of funds and adopting the city's operating and capital budgets. The Council also sets the mill rate and has overall legislative oversight over the city.
The treasurer of the city has the power to disburse all funds belonging to the city, which must be deposited in the banks or other depositories prescribed by the City Council. The treasurer must sign all checks disbursing from the city's funds based on vouchers or payrolls that have been audited and approved by the Director of Finance.
The town clerk is responsible for preserving and safeguarding all official records and documents for the City of Danbury. The town clerk plays a key role in the election process and is the government official in charge of public records and vital statistics.
The Zoning Commission is responsible for reviewing applications for zone changes, amendments to the zoning regulations, and special permits for location approvals for liquor permits or for the storage, sale, and repair of construction equipment. This commission consists of nine elected regular members and three alternates.
The constables are elected for two-year terms and are empowered to perform criminal law enforcement duties and serve process. The mayor may also appoint special constables.
Finally, the Board of Education is responsible for hiring and overseeing the performance of the school superintendent, establishing and overseeing school policy, and developing and managing the annual budget for the school system.
Danbury Mayoral Candidates
Dean Esposito, Republican Candidate (Incumbent)
Mayor Dean Esposito is currently serving his first term as mayor of the City of Danbury. He is a longtime Danbury resident and graduated from Danbury High School in 1979. Mayor Esposito served as a City Council member for five terms and was appointed as town clerk in 2003. In 2006, Dean was appointed to the position of community services coordinator for the Boughton Administration and then served as chief of staff to Mayor Mark Boughton and Mayor Joe Cavo.
Dean is proud to continue his family's legacy of service. His grandfather Louis was president of the Hatters Union for over 30 years, and his father Donald served as a state representative for Danbury's 110th District. Dean is married to his wife Sharon of 30 years, and they have two adult children, Chloe and Chase.
Roberto Alves, Democrat Candidate
Roberto Alves, a Danbury Public Schools graduate, devoted husband, and father of two young children, has spent most of his life in Danbury. Born to a Brazilian mother and Portuguese father,
Roberto and his parents immigrated to Danbury from Brazil when he was five years old. His parents worked multiple jobs tirelessly to make ends meet and taught him the importance of being active in and contributing to your community.
Roberto knows the value of hard work and grew up giving back to Danbury through his church, the Immaculate Heart of Mary, and was a member of the Danbury Police Explorers, embracing their mission to make a positive impact on our community through volunteerism and leadership.
He's on the Board of the Danbury Museum and Historical Society, helps organize food and toy drives, and has served on the City Council.
Full Slate of Candidates Running for Office in Danbury
Party affiliation is noted below as (D) for Democrats and (R) for Republicans. Candidates currently holding elected office are marked by an asterisk (*).
MAYOR
Roberto Alves (D)
Dean Esposito (R)*
TREASURER
Mike Flanagan (D)
Daniel P. Jowdy (R)*
TOWN CLERK
Laurie Esposito (D)
Janice R. Giegler (R)*
CITY COUNCIL AT LARGE
Gary Simone (D)
Barry Rickert (D)
Rachael Austin (D)
Shaun Ratchford (D)
Diane LaPine (D)
Jorge Sousa (D)
Ryan Hawley (D)
Michael James Coelho (R)*
John J. Esposito III (R)*
Michael McGetrick (R)*
Joseph Putnam (R)*
Warren M. Levy (R)*
Emile G. Buzaid, Jr. (R)*
Michael J. Esposito (R)*
CITY COUNCIL WARDS
1ST WARD
Dennis Perkins (D) & Sonia Havasi (D)
Irving Matthew Fox (R) * & Michael J. Masi (R) *
2ND WARD
John Laughinghouse (D) & Holly Robinson (D)
Elmer Palma (R)* & Vinny DiGilio (R) *
3RD WARD
Frank R Salvatore Jr. (D) & Peter Buzaid (D)
Jason "Jay" Eriquez (R) & Michael E. Henry (R)*
4TH WARD
Joseph W. Britton (D)* & T. William McAllister (D)
Veasna Roeun (R) & Anthony Rongetti (R)
5TH WARD
Andrea Gartner (D) & Duane Perkins (D)*
Anthony Bruno (R) & Eric Gleissner (R)
6TH WARD
Benjamin Chianese (D)* & Paul Rotello D)*
Nadone Khalil (R) & George Radachowsky (R)
7TH WARD
Jeff Tomchik (D)* & Lou Giordano (D)
Nancy Cammisa (R)* & Albert A. Russo (R)
BOARD OF EDUCATION - 4 YEAR TERM
Kate Conetta (D)
Gladys Cooper (D)
Juanita Bush Harris (D)
Brigid Guertin (D)
Mini Santosh (D)
Gina DiMasi Alladin (D)
Mary Cronin (R)
Loren Daly (R)*
Richard Hawley (R)
Julie Miliano (R)*
Jesy Fernandez (R)*
Adam Horosky (R)
BOARD OF EDUCATION - 2 YEAR TERM
Al Almeida (D)
Richard Jannelli (D)
Meghan Testa (R)
Dennis Macauley (R)
ZONING COMMISSION
Jackie Cabrera (D)
Cheryl Wallace-Smith (D)
Ted Haddad (D) *
Jennifer O'Neill (D)
Tim Maroney (D)
Rick Jowdy (D) *
Olga Mejia (D) *
Michelle H James (D)
Sidney Nazario (D)
Bruce Bennett (R) *
Angela Hylenski (R) *
Robert Botelho (R) *
Tracy Kydes (R)
Robert Melillo (R) *
Tom Nejame (R)
Esteban Siguenza (R)
Kurtish Lena (R)
Chris Cianflone (R) *
ZONING COMMISSION ALTERNATE
Alexis Villacres (D)
Dave Simone (D)
Jason Nova (D)
Ashley Harrison (R) *
Savannah Falzone (R) *
William Katzing (R) *
CONSTABLE:
Butch Coladarci (D)
Scott Britton (D)
John Gogliettino (D)
Erin Domenech (R) *
Michael Safranek (R) *
Louise McMahon (R) *
HatCity Blog's Alfonso Robinson contributed to this story.