Keeping Your Older Family Members Safe from Scams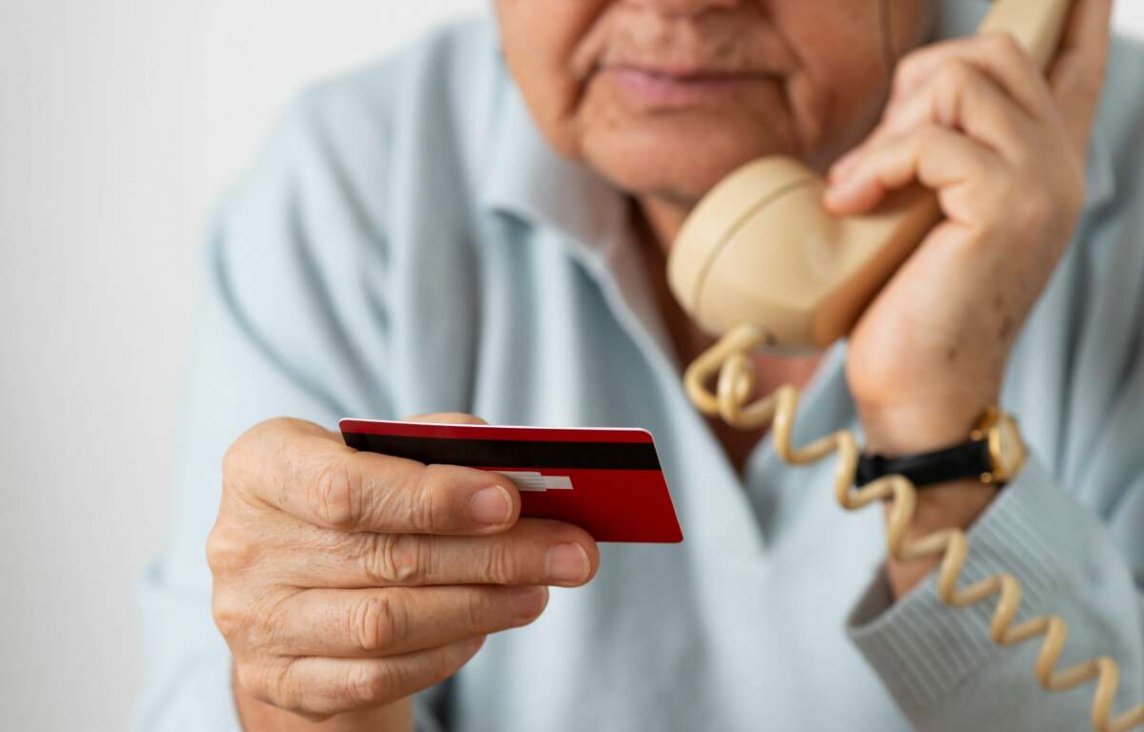 We all have the potential to fall victim to fraud, no matter what age we are. But people over the age of 65 are much more likely to be the victims of fraud.
By Catherine Blinder
We all have the potential to fall victim to fraud, no matter what age we are. But people over the age of 65 are much more likely to be the victims of fraud. At the beginning of the pandemic, over two million senior citizens reported losses totaling 570 million dollars as a result of targeted scams. It is believed that financial abuse of the elderly is one of, if not the most, under reported crimes, with 1 in every 25 cases being reported. It is estimated that the elderly population loses anywhere from 2.9 to 36.5 billion dollars annually. These numbers increase every year.
The elderly are being tricked in variety of ways. Some of the most common scams include robocalls, sweepstakes scams, computer tech, romance scams, timeshare scams and the classic grandparents' scheme. The most common scam is IRS impersonators. More than 2.4 million Americans have been the target of an IRS impersonator scam. The invention of new technology is a double-edged sword because it offers a way to prevent scams but allows for the creation of new scams.
In response to this growing problem, the government has passed legislation to protect the elderly from fraud. Enacted in 2017, the Elder Justice Protection and Prosecution Act attempts to prohibit elder fraud by increasing the penalties for telemarketers and scammers who specifically target the elderly. The fight against age-associated financial vulnerability continued in 2018 with the Senior Safe. This act focuses on the obstacles financial institutions face when trying to report the potential exploitation of senior citizens. In addition, 24 states have individually passed legislation protecting the elderly. Connecticut has proposed two such laws - the first of which establishes a task force to study how those who have been deemed medically incapable of handling their finances interact with others. The second provides a way in which investment brokers and advisers can temporarily delay the paying out of checks and other preprogrammed electronic accounts when fraud is suspected.
But why is it that the elderly are so much more vulnerable to financial exploitation? Researchers are conducting studies to answer this very question. Some people are being tested and are showing no signs of Alzheimer's or cognitive degeneration, yet when it comes to being able to identify fraud, these same people are falling for common scams every time. As we age, our senses dull and physical changes in our brain occur.
Physical changes are not the only reason older people are prone to becoming victims of fraud. There are also social, environmental, cultural, and societal factors at play. One such factor is the wealth gap. Americans over the age of 50 are believed to hold more than 70 percent of the nation's wealth. Or consider the increased chance of social isolation; some studies suggest 20 percent of elderly people talk about their financial situation because they are lonely. In other words, it's possible that they engage with the scammer just to have someone to talk to.
While there is no sure way to protect yourself from fraud, there are some things you can do to remain vigilant:
Be wary of anyone who demands money quickly, especially in gift cards
File a complaint about suspected fraud with the FTC (Federal Trade Commission)
If unsure about a possible scam, talk to a family member or someone you trust
If you are a caregiver, pay attention to unfamiliar letters and phone calls
If you are a caregiver, look in to limited guardianship and or power of attorney. It will only kick in when your loved one is in danger of making a decidedly poor financial decision.
Some important contact information to protect against fraud:
CT's Do Not Call Registry: 1-888-382-1222
CT's Health Care Advocate: 1-866-466-4446
Federal Trade Commission welcomes reporting of scams: Call 1-877-FTC-Help or go to: ftccomplaintassistant.gov
Report Scam Predators to FBI Internet Crime Complaint Center (IC3) at: ic3.gov
Medicare scams: 1-800-447-8477
CT Protective Services for Elderly (PSE): Call 1-888-385-4225, if the danger is not imminent. After hours, Call 211 (Helpline) and ask to make a PSE report.
To file a complaint with DCP - https://portal.ct.gov/DCP/Complaint-Center/Complaint-Forms-and-Procedures
Fraud is a problem that affects everyone. Although legislation is being put in place to try and protect from such incidents, we must be careful and really consider who we can trust. Fifty-eight percent of scammers who target the elderly are relatives of the victim. If we keep these tips in mind, we can be better prepared to protect against fraud.
And as always, pass the information you learn onto your family, friends, and neighbors!
This article was written by Catherine Blinder, chief education and outreach officer of the Department of Consumer Protection of the State of Connecticut. To learn more about how the Department of Consumer Protection can help, visit us online at www.ct.gov/dcp.