Where Can You Get the COVID-19 Vaccine for Children 5 Through 11 Years in Danbury?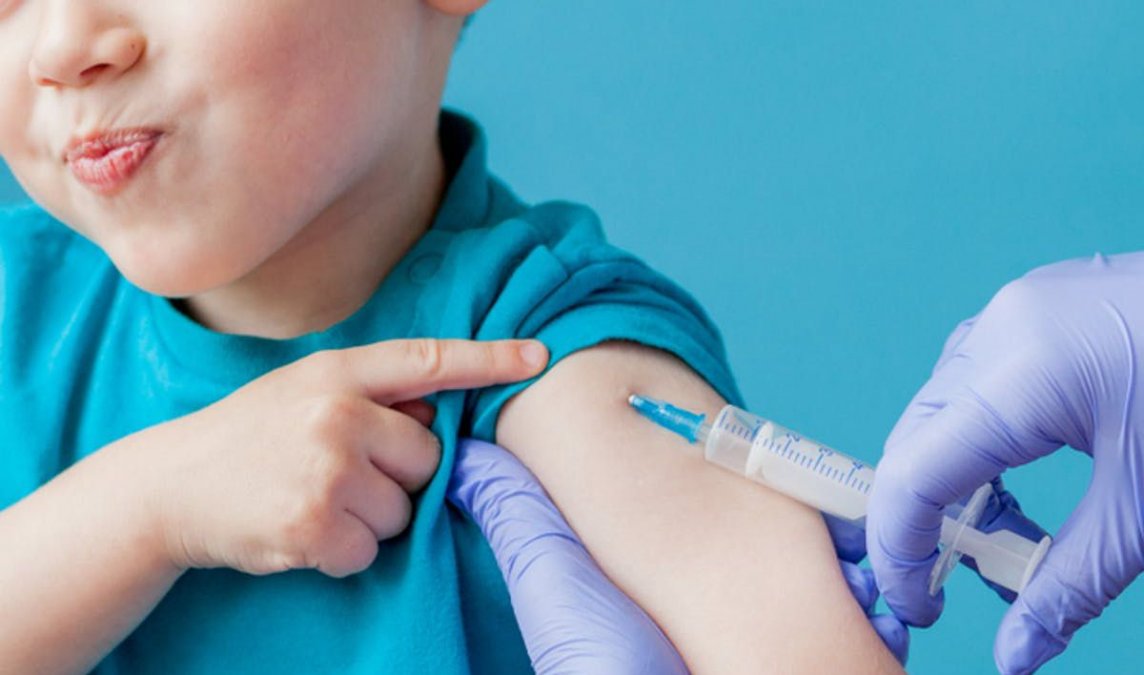 In late October, the U.S. Food and Drug Administration (FDA) authorized the Pfizer-BioNTech COVID-19 vaccine for preventing COVID-19 to include children 5 through 11 years of age.
By Emanuela Palmares
In late October, the U.S. Food and Drug Administration (FDA) authorized the Pfizer-BioNTech COVID-19 vaccine for preventing COVID-19 to include children 5 through 11 years of age.
The FDA states that immune responses of children 5 through 11 years of age were comparable to those of individuals 16 through 25 years of age. In addition, the vaccine was 90.7 percent effective in preventing COVID-19 in children 5 through 11. Further, the vaccine's safety was studied in approximately 3,100 children aged 5 through 11 who received the vaccine, and no severe side effects have been detected in the ongoing study.
In November, the Centers for Disease Control and Prevention (CDC) recommended that children 5 to 11 years old be vaccinated against COVID-19 with the Pfizer-BioNTech pediatric vaccine.
The distribution of pediatric vaccinations across the country started last month. Vaccines are available at thousands of pediatric healthcare provider offices, pharmacies, Federally Qualified Health Centers, and other locations across the country.
But where can parents take their children to get vaccinated in Connecticut?
In an official statement, the Connecticut Department of Public Health stressed that ensuring high vaccine coverage rates among all school-aged children would have many benefits. Vaccinated children are not required to quarantine if exposed to the virus; high coverage rates can also help reduce rates of transmission within school settings, and vaccinating children provides another layer of protection for their families and the broader community.
In Connecticut, children and families have many options for where to receive a COVID-19 vaccine, including:
-Pediatricians: Hundreds of pediatricians will be administering COVID-19 vaccines across the state. However, not all pediatricians will have the COVID-19 vaccine, so if your child's provider doesn't offer the COVID-19 vaccine, please refer to one of the other options provided.
-Pharmacies: There will be hundreds of pharmacy locations that are offering the COVID-19 vaccine to children, including many CVS, Walgreens, RiteAid, and other pharmacy chains across the state, as well as independent pharmacies. Pharmacies provide a safe, convenient, and accessible location to receive a COVID-19 vaccine. Pharmacies have rolled out specialized training for their pharmacist staff to offer vaccines to younger children.
-School-based clinics: The Department of Public Health and the Connecticut State Department of Education are collaborating to offer on-site clinics at schools across the state. These will either be led by school-based health centers or special mobile teams specifically trained to provide vaccines for younger children. Information about such clinics will be provided by schools or districts directly.
-Other locations: In addition to the above, several health systems and local health departments will be offering COVID-19 vaccines for children aged 5–11.
In Danbury, the Department of Health and Human Services health vaccinates children from 4-6 pm at 132 Main Street on Mondays and Wednesdays. This location offers a more private setting in which parents can ask questions and children are vaccinated in a private room.
"There have been clinics at all the elementary schools and two middle schools. They were done with the Griffin Vans. We also reached out to the private schools and offered to coordinate Griffin vans to do clinics at those schools as well," said Kara Prunty, the new Director of Health and Human Services for the City of Danbury.
Additionally, the Danbury Health Department is conducting a "Kids Day" on December 11 at the War Memorial from 10 am to 1 pm with vaccines, crafts, goodie bags, and holiday decorations.
There are also clinics six days a week at the Veterans Building, 118/23 Memorial Drive, which offers all vaccines, including those for children.
For more information on vaccination clinics and testing, please visit https://www.danbury-ct.gov/covid19/.