Voters 50+: Our Voices Decide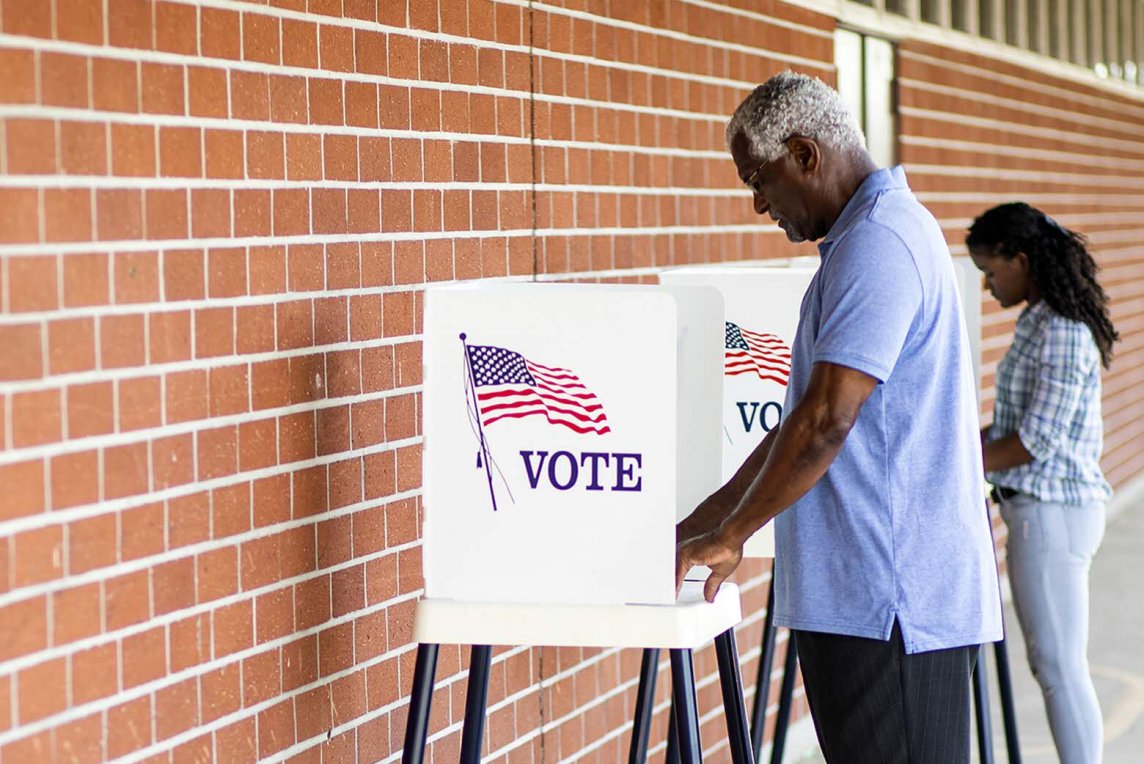 Americans over 50 consistently show up more often to vote compared to younger voters. They are our nation's most powerful voters and will be the deciders in the 2022 elections.
By Nora Duncan
We hear from thousands of people worried about what they face daily and the stress they feel about the future. Voters 50-plus want politicians to understand their lives, experience their everyday challenges, and focus on the issues that matter to them.
Are candidates listening to voters 50-plus? Do they understand their concerns?
With just weeks left until the midterm election, voters 50-plus need to make sure that the people they are voting for are really going to represent them. We urge everyone to take time to find out where candidates stand on the issues important to them and be aware of a question on the ballot regarding early in-person voting.
Connecticut doesn't currently offer early in-person voting, though the vote on a constitutional amendment on the November ballot could change that. The question will be: "Shall the Constitution of the State be amended to permit the General Assembly to provide for early voting?" Voters will be given the option to vote "yes" or "no."
AARP is fighting for voters to make their voices heard on the issues that matter – rising prices, people struggling to pay for groceries and gas, dealing with the pandemic, health and financial security, and retirement savings in crisis. It's more important than ever that we ask the candidates for the state office seats key questions, such as:
What action(s) will you take to reduce out-of-pocket drug costs and reduce the impact of the cost of prescription drugs on taxpayers and insurance premiums?
In these inflationary times, what will you do to help ensure that Connecticut's middle-income retirees on fixed incomes can keep more of their hard-earned money in their pockets?
How do you plan to address the growing long-term care workforce crisis in the state?
Gas prices are higher than ever, which is difficult for older adults on fixed incomes. Yet, alternatives to cars in Connecticut are limited. What will you do to help older adults access other forms of transportation?
This may be a non-presidential election, but your voice and your vote will help decide the people who represent the residents of our state in a variety of critical legislative positions, including Connecticut's governor, lieutenant governor, attorney general, secretary of the state, comptroller, and treasurer; all 36 seats of the State Senate and 151 State House seats; and all five of the state's U.S. House seats plus one of the two U.S. Senate seats.
AARP works to make sure candidates keep their promises and provides Americans 50 and over with trusted information about the 2022 elections. Visit aarp.org/CTVotes, or text CTVOTES to 22777, to get the latest on key voting changes, voting deadlines, how to find your polling place, what ID may be necessary to vote, the different ways to vote in the November 8 general election, and more. The documents are translated into Spanish, Portuguese, Haitian (Creole), Polish, and Chinese. You can also visit the Secretary of State's website at portal.ct.gov/sots.
Nora Duncan is the state director for AARP Connecticut.