Spreading Love and Compassion During the Time of COVID-19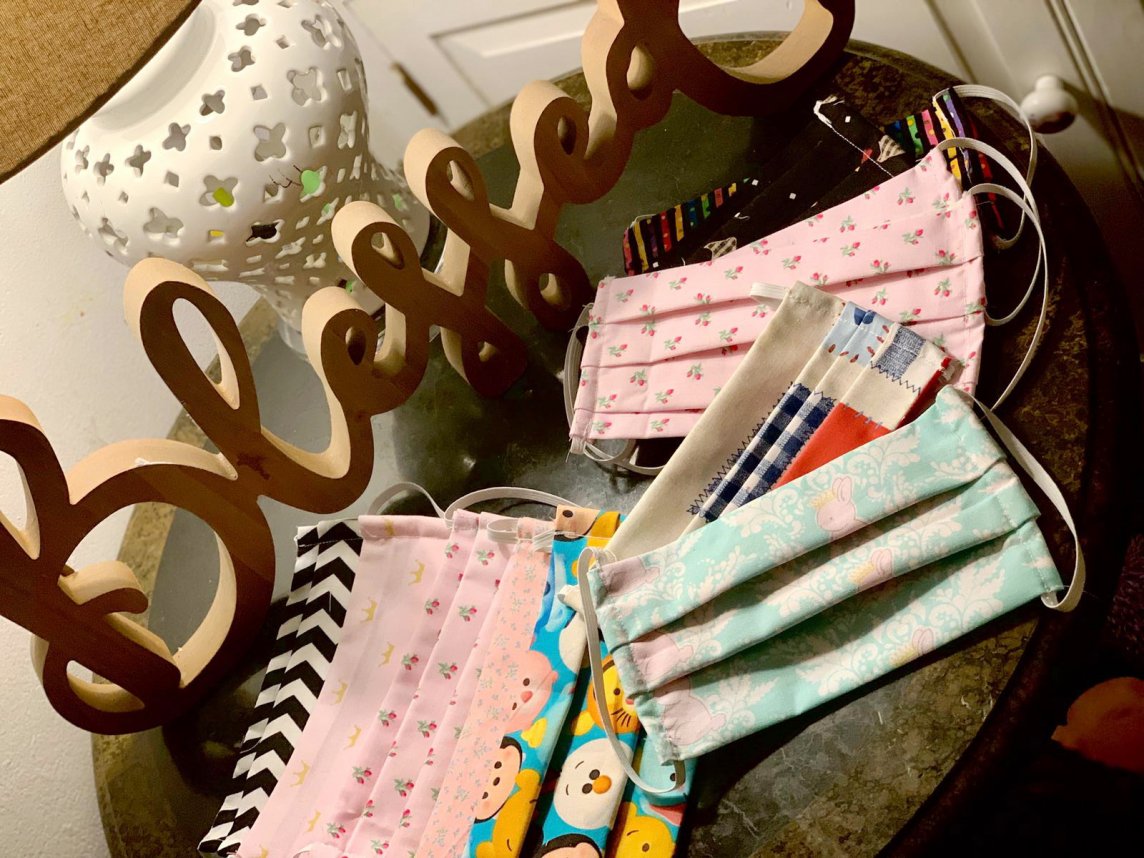 Amid tragedies and losses, a couple decided to spread the virus of love and compassion and help their neighbors in any way they can. From feeding families in need to providing safety masks and other gear to local health providers...
By Angela Barbosa | Translated by Jamal Fox & Alisson Ziza
By now, we are all well aware of the devastating impact the COVID-19 pandemic has had in the lives of thousands of people across the globe. Amid tragedies and losses, a couple decided to spread the virus of love and compassion and help their neighbors in any way they can. From feeding families in need to providing safety masks and other gear to local health providers on the frontlines, they have been working diligently to help others survive the pandemic with dignity.
Fabiane Colere and her husband, Demetrio Junior, are the owners of FC Event Design, a full-service event planning business based in Danbury, CT. They are parents of three beautiful children, Angie, Matt and Lauren.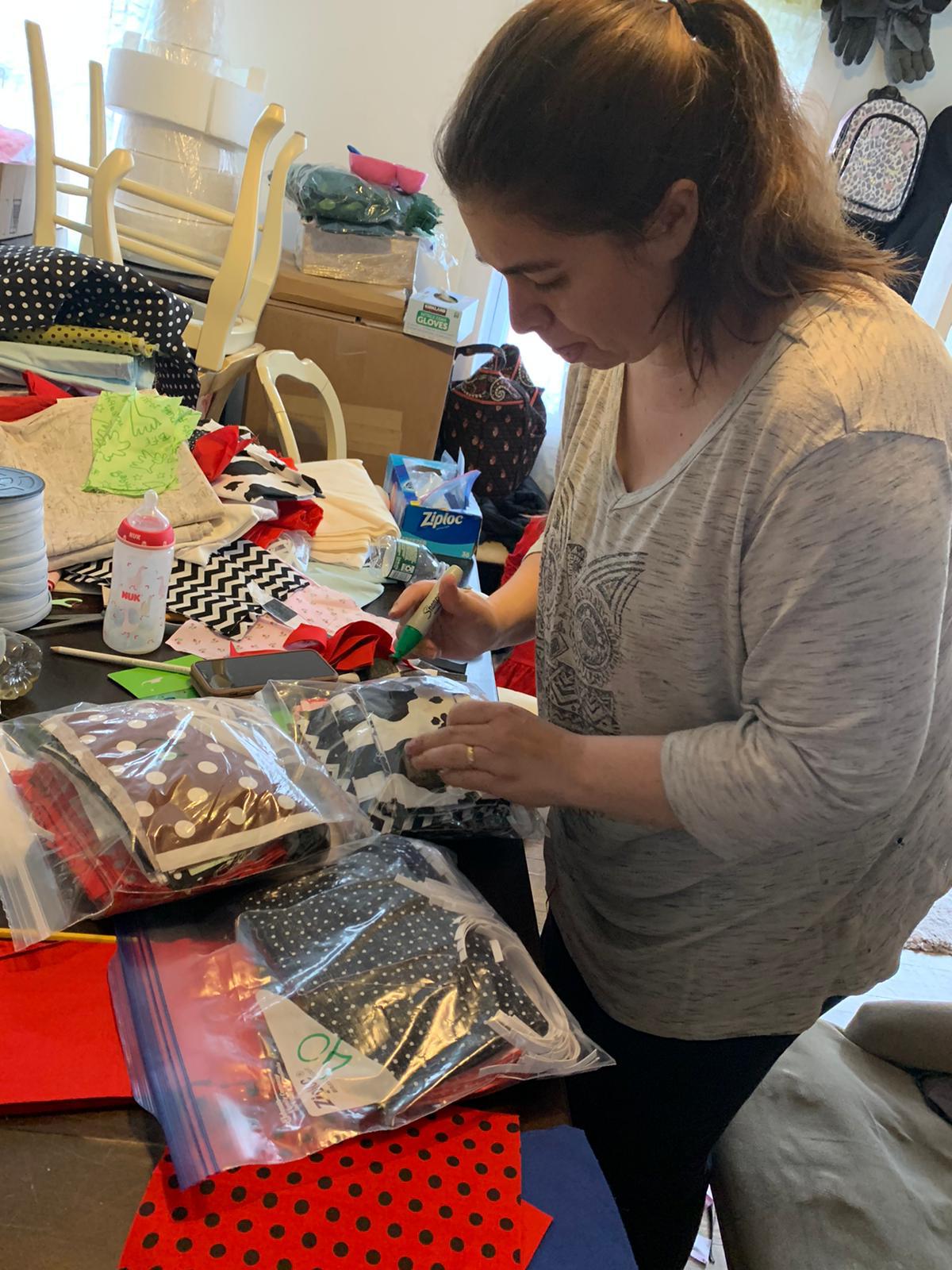 In early April, after the pandemic broke, a call from a close friend made Fabiane and Junior aware of a local family that was in desperate need of food. They bought groceries and asked their friend to deliver, since she knew the family. The situation she encountered in that family was worse than expected.
Fabiane and Junior decided to gather more non-perishable food items and visit them. "They had no furniture in the house. The wife was pregnant, and they were sleeping and eating on the floor," shared Fabiane.
Two days after her visit, Fabiane was able, with donations from her family and friends, to obtain furniture and other household items, which she personally delivered to the family.
What Fabiane and Junior didn't know was that their action of kindness would open the door to an opportunity to help many more. More families in need contacted them. The food items were purchased, packed, and delivered by Fabiane and Junior. For several weeks, they were able to provide, but the financial impact they suffered because their event planning business was not operating, with all events canceled for the year, had started to affect them too.
"We are Mormons and it is part of our religion to store food for six months or longer," explained Fabiane. "We were able to share that food supply with those families but when we got to eight families, we needed to reach out to our community for help."
On April 19, Fabiane was hospitalized and underwent a gallbladder surgical procedure. While in a hospital in New York City, the doctor told her she could not recover in the hospital because she was part of the risk group and could be contaminated with the coronavirus. Health providers were facing a PPE shortage and masks were not available for patients. She was discharged to initiate her recovery at home.
When back home in Danbury, with the help of three local business owners, volunteers, and her friend Patricia Veiga of New Milford, CT, Fabiane and Junior had to become creative and find ways to continue providing food for the families.
"I created a group, CT/New York Making Mask, to supply masks to first responders," explained Patricia. "After a few weeks, we had delivered 8,000 masks and 5,000 scrub caps to first responders. The focus became then to supply the community with safety masks," she said.
Patricia heard that Fabiane's initiative to feed families in need was growing rapidly and that she needed help. She then suggested providing one mask in exchange for two pounds of non-perishable food items.
"I had a group of seamstresses making masks. The work that Fabiane did in this group was to receive the material, cut, and distribute it among the seamstresses that I was able to gather to make masks and scrub caps," shared Patricia.
The Solidarity Exchange Initiative was born
The Solidarity Exchange initiative is presently assisting 37 families, including 8 newborn babies (between 1-2 months), 18 children, 16 teenagers and 76 adults. Every Friday, Fabiane and Junior receive a list of the items they need, which also includes personal hygiene and cleaning products.
Fabiane and Junior assemble boxes of food in their home in Bethel, and deliver them to each individual family.
Patricia continues to engage in helping frontline health providers and community members by making scrub caps and masks upon demand. "I want to donate the funds raised to buy food to help Fabiane and Junior continue to feed those 37 families."
Your donation can go a long way
Fabiane and Junior will continue to spearhead the food baskets for as long as needed. But they cannot do it alone. There is always something in our pantries to share. All non-perishable food items can be dropped off at 81 South Street in Bethel, CT. Perishable food such as dairy products, meat, and fresh produce are also provided to those families through financial donations made via a Venmo account – venmo.com/Demetriojuniorster.
For more information, or to help support the Solidarity Exchange initiative with food baskets for the local families in need, please contact Fabiane Colere at 203-826-6887.