Scams are Targeting Veterans, Military, and Their Families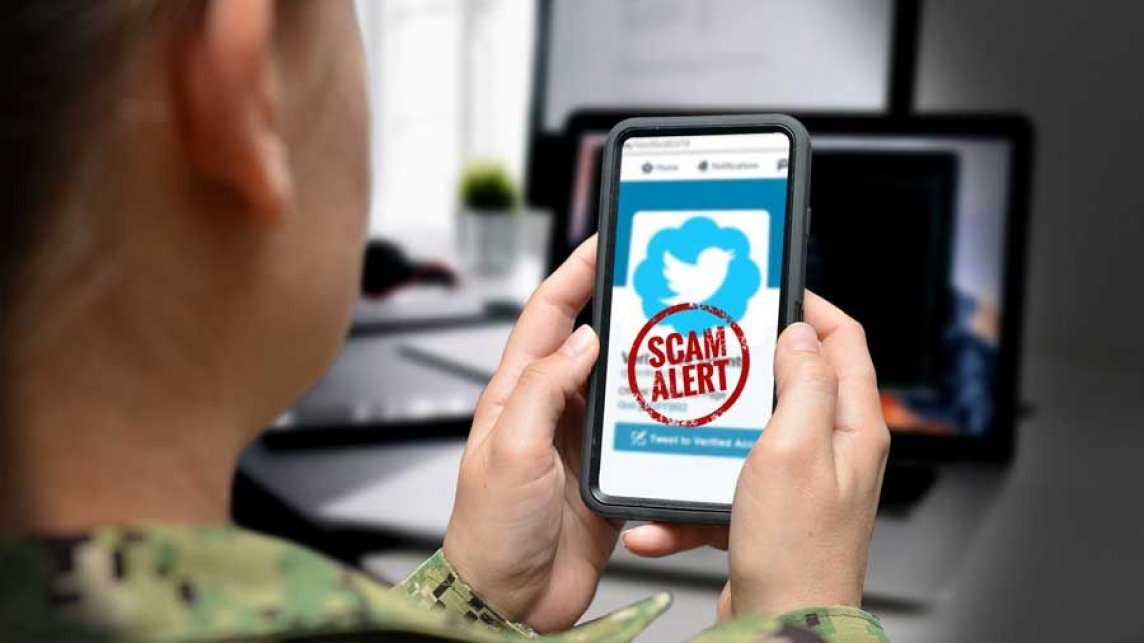 Our veterans don't deserve attempts to take advantage of their service. Yet, every day, scammers attempt to defraud our veterans of their hard-earned benefits, steal their identity, or take their savings. Veterans, active-duty service members, and their families are nearly 40 percent more likely than civilians to lose money to scams and fraud.
By Nora Duncan
In fact, con artists stole $414 million from veterans, military members, and their spouses in 2022, over $140 million more than they did in 2021, according to data released from the Federal Trade Commission (FTC). Individual victims within the military community of all ages continue to report losing more money than their civilian counterparts, with a median loss of $765 in 2022, compared with $650 among the general population.
Together, we can fight back and take one small step to repay our veterans for the service they've given and the sacrifices they've made. The AARP Veterans Fraud Center is an online education and resource hub with information on the latest scams targeting the military community, tips for spotting other types of consumer fraud, and specially tailored resources to help protect veterans and military families.
The AARP Veterans Fraud Center is designed to alert veterans and their families about the latest scams and how to avoid them. Visit www.aarp.org/vetsfraudcenter and explore the variety of free resources, including valuable tools such as the AARP "Watchdog Alert Handbook: Veterans Edition" highlighting tips for detecting the most common ways con artists target veterans and military families, AARP's The Perfect Scam podcasts, a Scam-Tracking Map, and Operation Protect Veterans, a joint program of the AARP Fraud Watch Network and the U.S. Postal Inspection Service. Visit www.uspis.gov/veterans to learn more about this initiative that provides free resources and community programs to proactively spot scams and deliver helpful guidance from fraud specialists if you have been targeted.
When someone becomes a caregiver for a U.S. veteran, chances are they will start younger and care longer. They manage situations other family caregivers don't necessarily deal with. Some 5.5 million caregivers are caring for wounded warriors today, making it easier for them to live independently in their homes and communities for as long as possible.
No matter where you are on your family's caregiving journey, having a good road map will make the process a little bit easier. Visit www.aarp.org/veterans to learn more about the special challenges of caring for a veteran and to explore AARP's free resources available to those who step into the role. These include AARP's free Military Caregiving Guide for Veterans, Service Members, and their Families and the Veterans and Military Families Health Benefits Navigator, which contains important information to help caregivers make decisions and find available service-related health benefits.
Be a fraud fighter! If you can spot a scam, you can stop a scam. The AARP Fraud Watch Network is a free resource for all. Learn how to proactively spot scams or get guidance if you've been targeted. Visit www.aarp.org/fraudwatchnetwork or call our dedicated helpline to speak to a fraud specialist at 1-877-908-3360. You can find out what else AARP is doing in Connecticut by checking out AARP Connecticut online at www.aarp.org/CT, emailing us at CT@aarp.org, or calling us toll-free at 866-295-7279.
Nora Duncan is the state director for AARP Connecticut.