Mission Health Day to Offer Free Health Screenings and Services to the Community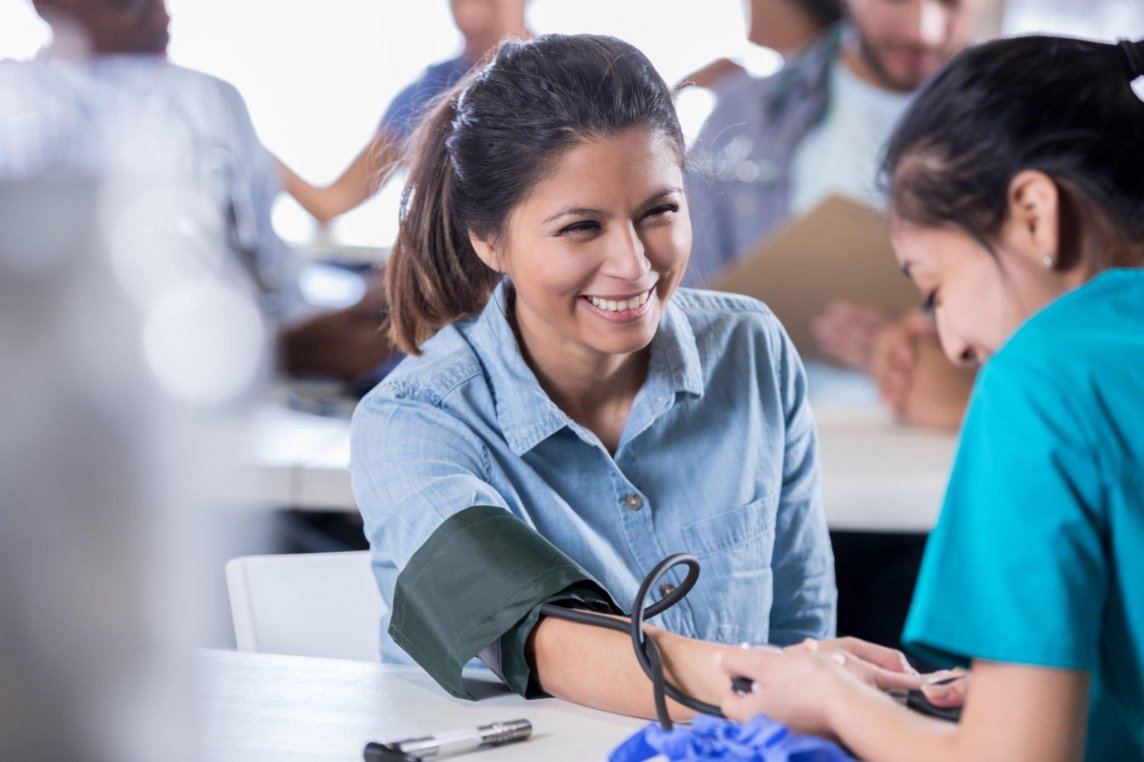 Save the date in your calendar! On Saturday, November 4, from 9 a.m. -1 p.m., rain or shine, Nuvance Health will be hosting Mission Health Day, a special event designed to connect adult community members, who are uninsured, underinsured, and those with housing risk, to free, essential health screenings and services, social support, and give-away items.
By Angela Barbosa
The event will be held at the Danbury War Memorial, located at 1 Memorial Drive, Danbury.
Mission Health Day serves adults only. All the screening and services below are offered free of charge:
General health screenings and time with a provider

General health history and assessment

Basic point-of-care testing

Insurance enrollment assistance

Vaccinations

Mammography referrals

Podiatry screenings

Behavioral health and substance use screening and referrals

Referrals to primary care medical home
Participants completing a screening will receive a free winter coat and personal care kit.
"This is a 100% volunteer-driven event, so all the clinical providers and non-clinical staff who participate in the event will be volunteering. In addition to our volunteers, we also expect a number of nursing students to volunteer," explained Amy Lionheart, network manager of Volunteer Services at Nuvance Health.
If you are an existing volunteer, or have participated in Mission Health Day before, Lionheart explains that you should have a profile in the Nuvance Health volunteer portal at https://nuvancehealth.vsyslive.com.
"Log in with your email address and password. Once you log in, you will see a menu item called Sign up for a Special Event or Group. Then, you can select the Mission Health Day 2023 application form."
Due to the nature of the event, only volunteers aged 18 and older will be accepted to serve on Mission Health Day. Spanish and Portuguese-speaking volunteers are welcome to register.
New volunteers can register for the event at https://nuvancehealth.vsyslive.com/pages/app/MISSION2023.
"As a mission-driven organization, the need to provide access to care across social and economic backgrounds, status, and cultures cannot be underscored. Danbury Hospital's Mission Health Day is an all-volunteer effort to do just that. We welcome people who are homeless or housing at-risk to visit with us at Mission Health Day in order to be best connected to critical vaccinations and screenings, a medical home, and available insurance programs," said Sharon Adams, president of Danbury Hospital, New Milford Hospital.
Mission Health Day is being led by a large team of Nuvance Health volunteers, representing many departments, in collaboration with The Morganti Group, Inc., the Danbury War Memorial,
The City of Danbury, Western Connecticut State University, and
The New American Dream Foundation, Inc.
For more information, contact Kevin McVeigh at Kevin.McVeigh@nuvancehealth.org.