Greentree Toyota Fosters Long-Term Trust with Customers During Their Car-Buying Journey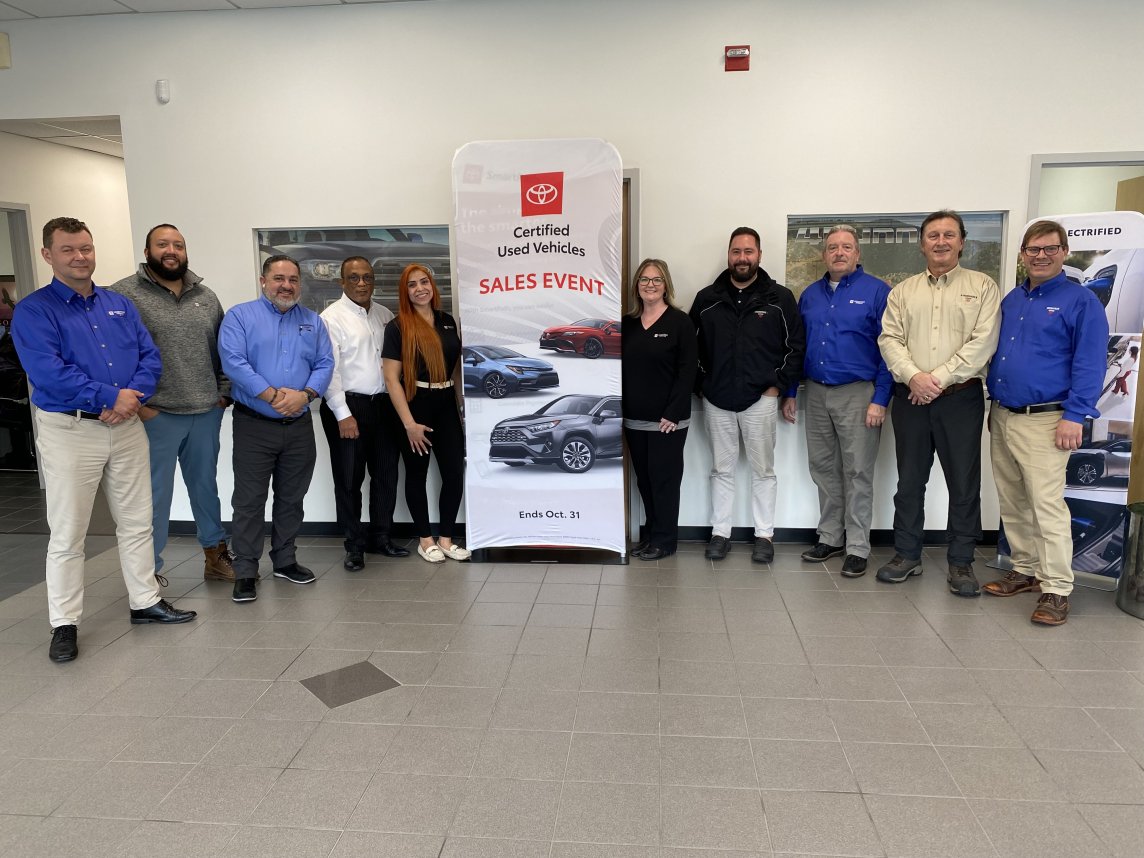 The image of a tree has been used to symbolize the Toyota Vision from "roots to fruits." The tree is a symbol of natural strength. It is useful and long-lasting, something that continues to grow and flourish year after year. There is no coincidence when you think about Greentree Toyota. Have you ever wondered. "Why Greentree?" Tananbaum is the answer.
By Angela Barbosa
Forty-seven years ago, Harold Tananbaum, Greentree's owner and dealer principal, purchased the car dealership after seeing a classified advertisement in an auto magazine. He officially took over the business on September 7, 1976. At the suggestion of his first general manager, Andy McDonald, Harold changed the name to Greentree Toyota. "Tannenbaum" in German means fir tree hence the dealership name.
The synergy between Toyota's global vision of long-lasting connections resonated well with the Tananbaum family's business philosophy.
The words of Harold's son, Maxwell Tananbaum, Greentree's general manager, "To provide family-friendly customer service so we gain a customer for life, not just temporarily," explain why customers who purchase Toyota cars stick with the brand and their dealership. "Our customers are our top priority, and we always strive to exceed their expectations!"
Three generations of the Tananbaum family are currently employed at the store. With over 100 personnel on staff, customers receive the attention that's essential for a positive car-buying experience.
"At Greentree, we are transparent when it comes to pricing and the process that follows after you purchase your vehicle with us … nothing is hidden, everything is upfront from the beginning," explained Maxwell.
"We have employees who speak Spanish and Portuguese," said Danielle Ramos, General Sales Manager. "We have a very large percentage of Latino customers between both our sales and service departments. Every year our Latino customer base has been growing as we have been assisting more and more people with purchasing their vehicles."
Greentree accepts Tax IDs and passports. "For the month of November, we will be offering discounts of up to $1,000 on select in-stock new vehicles! We also have a large selection of pre-owned vehicles with recently reduced prices!" said Ramos.
Whether you like test driving and negotiating vs. the ease of shopping online, Greentree Toyota promises the best of both worlds. They offer SmartPath which allows you to browse real-time dealer inventory and pricing. When you find a vehicle you love, just save it to your account. Or stop by the dealership where you can negotiate for it the traditional way.
"We welcome every person equally and our main goal is for you to leave feeling relaxed and happy. Buying a new car can be a very stressful time and it's a large financial responsibility. Let us help you find your next vehicle and we will take all that typical car-buying stress away and turn it into an enjoyable experience!" said Ramos.
"Being family-owned puts a whole different dynamic to how the store operates, and we hope to pass on that family feeling to every customer who walks through our doors," concluded Maxwell.
Greentree Toyota's showroom is located at 87 Federal Road. For service, visit the Service Center at 45 Commerce Drive, in Brookfield, CT. For more information, visit www.greentreetoyota.com or call 203-730-4040.