Free COVID-19 Testing Session at CIFC's Greater Danbury Community Health Center (GDCHC)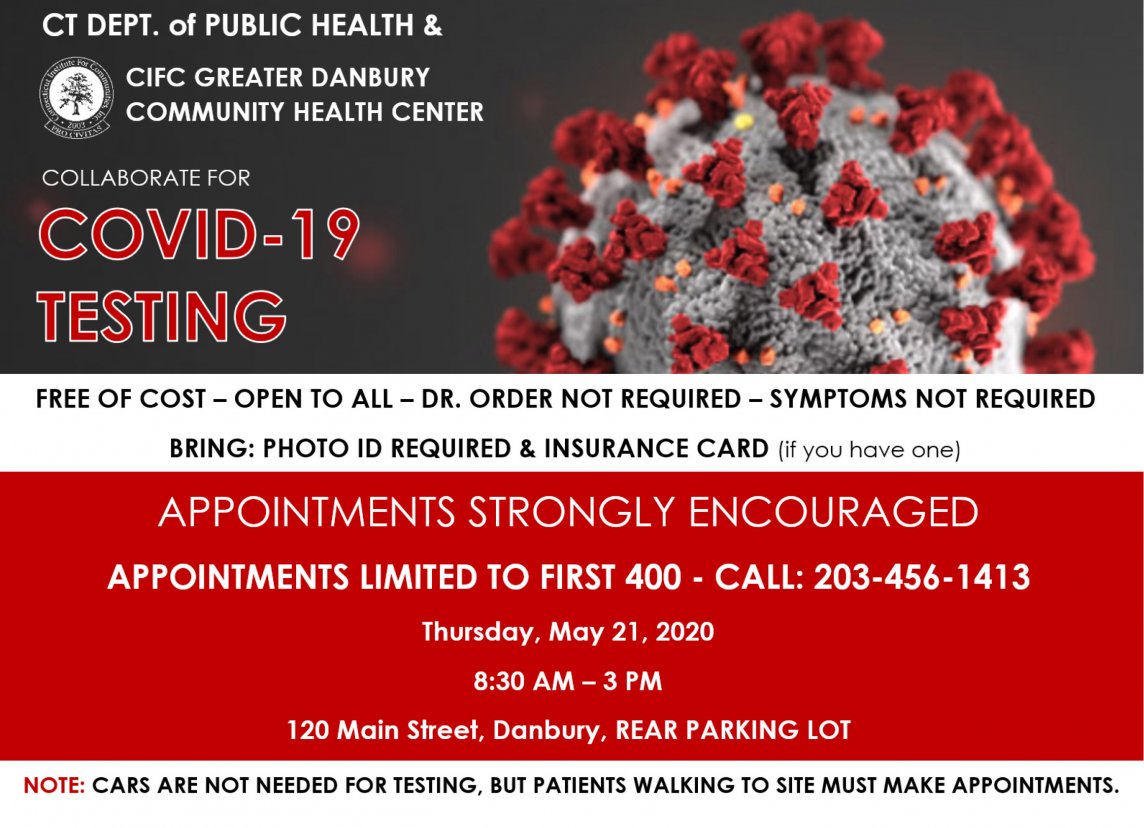 By TRIBUNA STAFF
WHAT: COVID-19 Testing Session at CIFC's Greater Danbury Community Health Center (GDCHC) located at CIFC's REAR Parking Lot in collaboration with CT Department of Health.
WHEN: Thursday, May 21, 2020, 8:30 am to 3:00 pm.
WHERE: 120 Main Street, Danbury, CT, REAR parking lot.
WHO: Testing is open to all, regardless of symptoms or exposure, with prescreening included. APPOINTMENTS STRONGLY ENCOURAGED AND GIVEN PRIORITY DUE TO LIMITED TESTING SWABS. Appointments are given to the first 400 who call. Please Note: Cars are not needed for testing, but patients walking to the site MUST make appointments. To make a testing appointment, call 203-456-1413.
COST: FREE testing; Photo ID is REQUIRED; insurance card appreciated if available. Uninsured patients also accepted.
Test results available May 26 or 27. Follow-up telehealth visits are available for all those who wish to register with GDCHC as patients. GDCHC accepts all patients regardless of insurance status or ability to pay.