Danbury Welcomes Spring at The Festival of Colors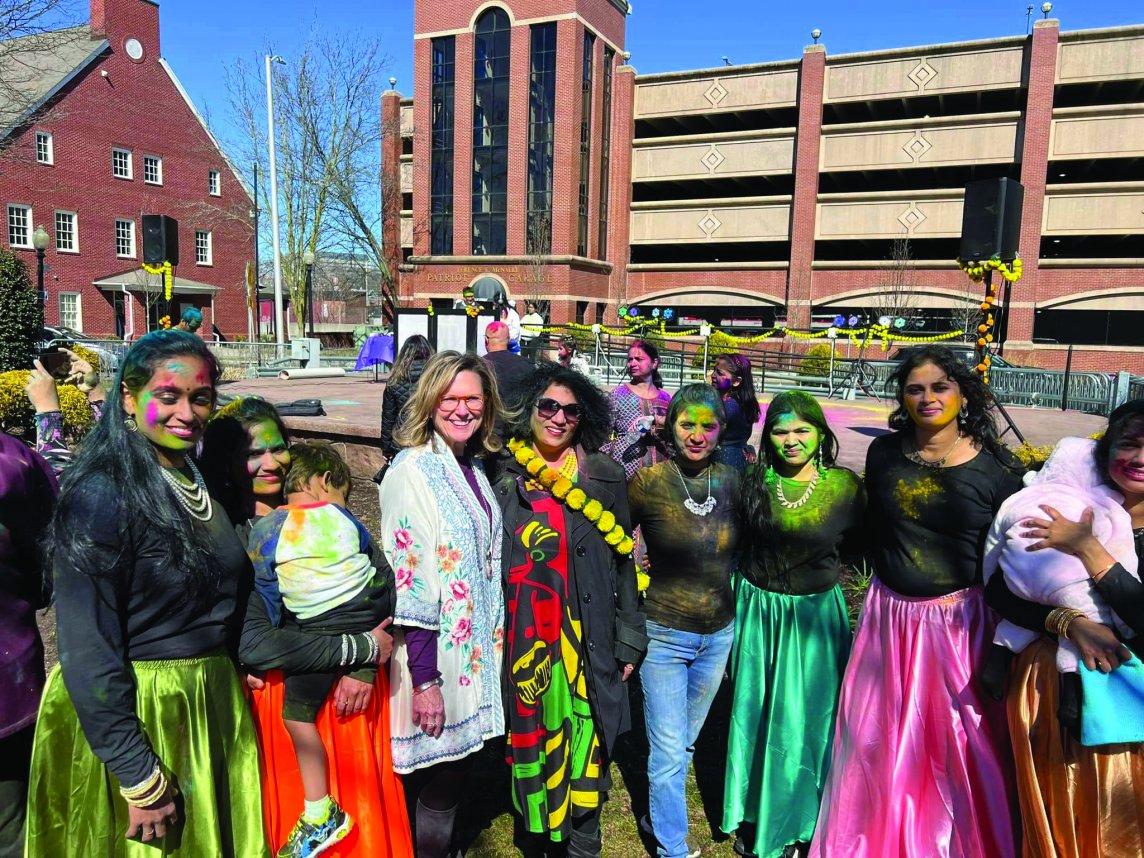 Hundreds of people gathered at CityCenter Green on Sunday, March 26, to celebrate the beginning of spring in a fun and colorful way.
By Angela Barbosa
Holi, which translates to the Hindu Festival of Colors, is observed after a long winter, welcoming the arrival of warmth and beautiful spring colors. It involves the throwing of gulal, a vibrant colorful food-grade powder, into the air at one another. The festival also celebrates the blossoming of love. To many Hindus, Holi festivities mark an occasion to reset and renew ruptured relationships, end conflicts, and free themselves of emotional impurities from the past.
All afternoon, eventgoers enjoyed music by DJ AD SaaZ, who was also acting as master of ceremonies for a fashion show displaying clothing and accessories from India. In addition to music and shopping, the festival showcased performances of cultural dances such as Kathak and Bollywood.
"It was a magical event filled with sharing of marigold flower garlands and color. Over 400 people attended this event from Danbury and neighboring towns. There were Bollywood music and dances, henna art, and other ethnic art and craft from India," said Mini Santosh, the event's organizer.
Danbury CityCenter, M&T Bank, and the Friends of the Danbury Library hosted the event.