Best Creamy Mashed Potatoes Recipe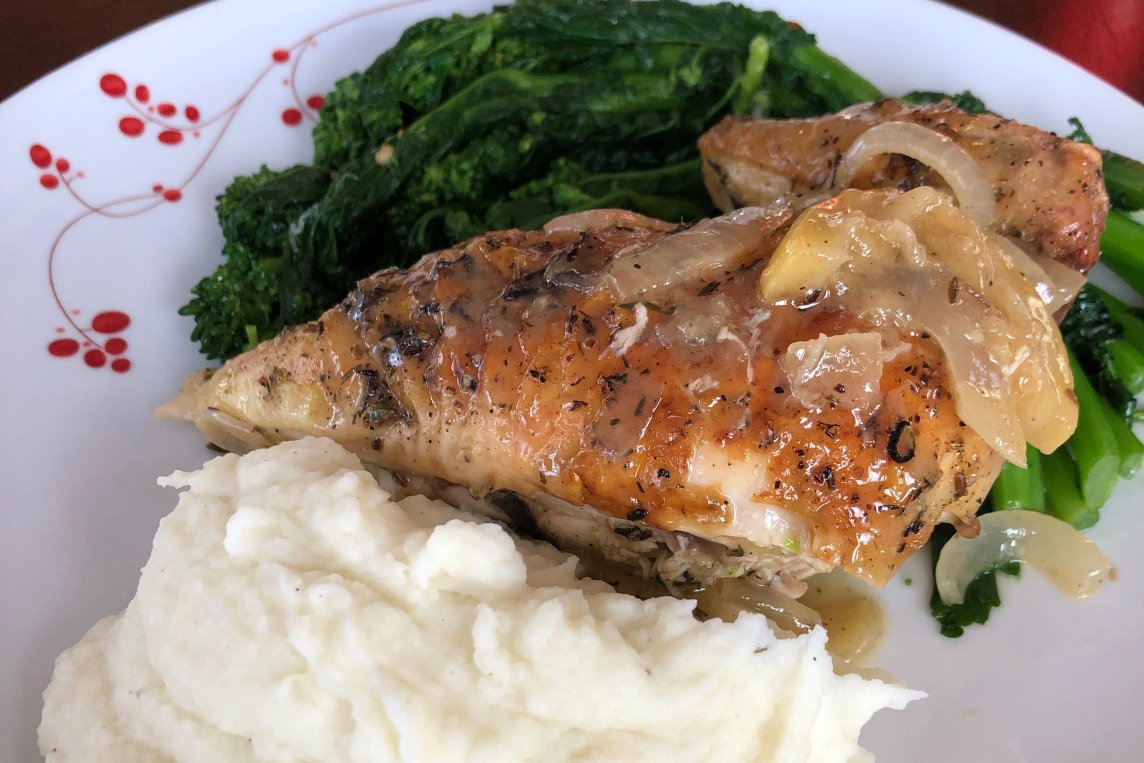 If you are anything like me, you have your Thanksgiving menu planned out by the end of October. This is the best mashed potato recipe, hands down.
By Julianne Parkis
Of course, make sure all of your ingredients are organic and locally sourced if possible.
Serves 8-10 people
Ingredients:
4 lbs. Russet potatoes, peeled and evenly cut (This is important for even cooking.)
2 bay leaves
2 garlic cloves
pinch of black peppercorns
2 cups heavy cream (more as desired)
8 Tbs. butter, room temperature (more as desired)
Salt and pepper to taste
Optional: chives thinly sliced for garnish.
Method:
Place the peeled and cut Russet potatoes into a pot of cold, salted water. Bring to a boil. Cook until there is no resistance when pierced with the tip of a knife.

Meanwhile, gently heat the heavy cream in a small pot with bay leaves, garlic cloves, and black peppercorns. Do not let it come to a boil. Keep warm.

When the potatoes are tender, drain them using with a colander and put them through the fine holes of a ricer, back into the pot that they were cooked in. Work quickly to maintain the heat. If you do not have a potato ricer, use a potato masher.

Strain the heavy cream. Slowly add and stir in the heavy cream to the mashed potatoes. When fully incorporated, stir in the butter. If you have more and are so inclined, you can continue to add more warm cream and butter, as much as the potatoes incorporate. (That is how some high-end restaurants achieve their impossibly creamy mashed potatoes.)

Season to taste with salt and pepper. Garnish if desired.
If you want to get a head start on your prep work, you can peel and cut your potatoes and place them in cold water in the refrigerator the night before. Reheating mashed potatoes is not ideal.
For more Thanksgiving recipes, tips, and tricks, type "Thanksgiving" into the search bar on homeawaycafe.com.