Ann's Place Presents the 21st Annual Festival of Trees: "The Magic Continues..."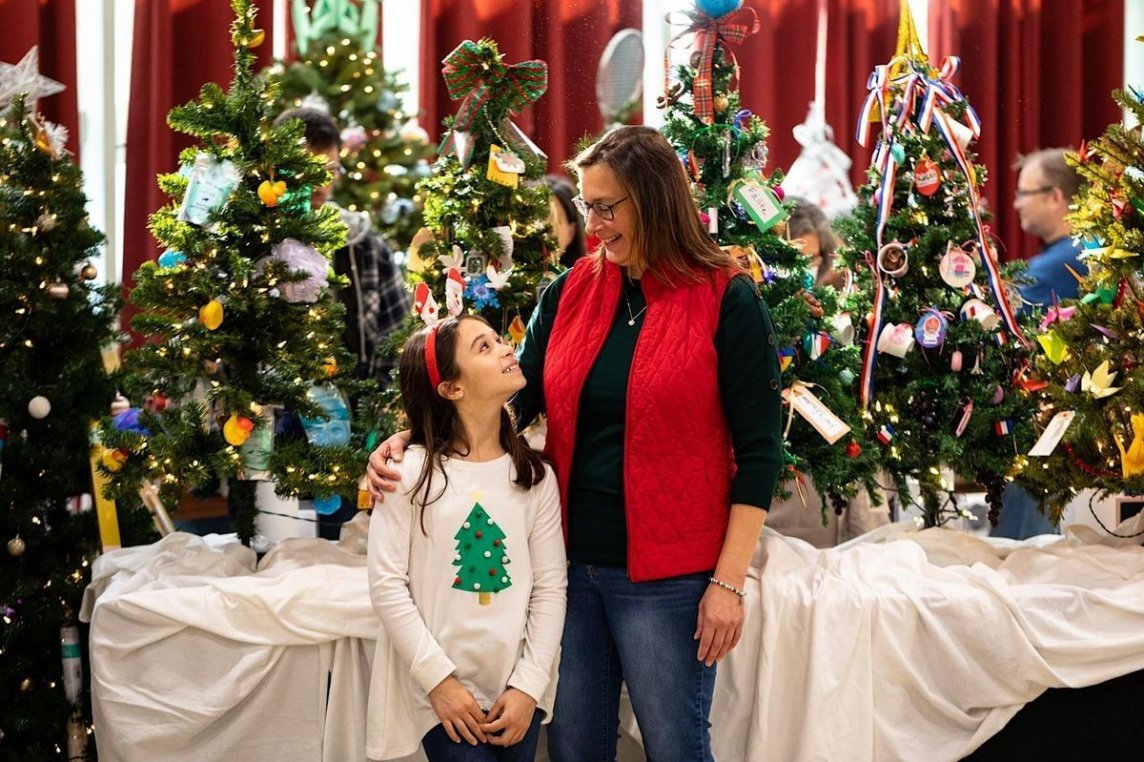 Ann's Place, a leading cancer support organization, invites the community to partake in its much-anticipated 21st Annual Festival of Trees: "The Magic Continues..." This event marks the official start to the holiday season.
By Tribuna Staff
The spectacular holiday event that supports the local cancer patients and survivors will take place from November 17-19, 2023, at The Summit in Danbury located at 100 Reserve Road.
The Summit will transform into a magical winter wonderland filled with a forest of beautifully decorated trees, each representing a story of resilience and triumph over cancer. Lovingly created by local artisans, these extraordinary trees will ignite the holiday spirit in everyone while serving as a symbol of hope, reminding us of the strength and courage displayed by those affected by cancer.
This year's Festival of Trees includes a wide array of holiday activities for individuals of all ages. Live music and entertainment, raffles, shopping, and children's craft activities will be featured throughout the weekend.
Get a jump on holiday shopping and enjoy delicious nibbles and a free drink at Sip, Stroll & Shop on Friday, November 17 from 5 pm-7 pm, featuring live music from iconic swing, jazz, and bossa quartet, Swingset.
Delight in the many wonderful gifts including artisanal and handmade items, which can't be found anywhere else. There is truly something for everyone!
Adults 21+ can also enjoy the all-new Tastings at the Lodge on Saturday, November 18, from 7-l0 p.m. The event features live performances by renowned country blues favorite Blueseyland Band. Enjoy wine, spirits, and beer tastings; a build-your-own mac & cheese station and much more. All attendees receive full access to the Festival of Trees wonderland, shopping, and high-end raffle prizes.
"The Festival of Trees is a wonderful way to kick off the holiday season while supporting a cause that is close to our hearts," says Shannon Cobb, Ann's Place president & CEO. "We invite the community to join us in spreading holiday cheer, celebrating the resilience of those touched by cancer, and making a meaningful impact in the lives of individuals and families facing this disease."
All proceeds from the Festival of Trees benefit Ann's Place, supporting vital programs and ensuring that individuals facing cancer can access the emotional, physical, and financial resources they need on their journey toward healing and recovery.
For more festival information and tickets, visit https://www.annsplacefestivaloftrees.org/ or call 203-790-6568.
About Ann's Place:
Ann's Place is a leading cancer support organization dedicated to providing compassionate care, support, and resources to individuals and families facing cancer.