Ventura Law, a Passion for Fighting for Clients' Successful Outcomes for Over 60 Years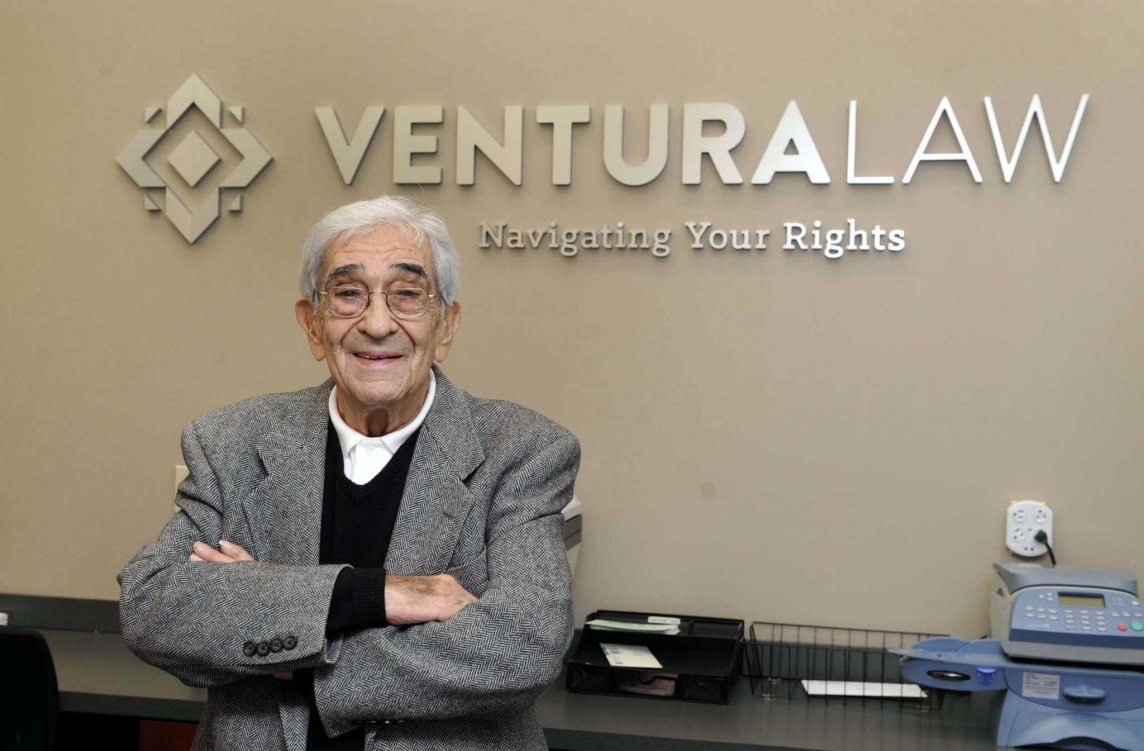 In 1957, Americo Ventura became one of the first Portuguese lawyers to open a practice in Connecticut. Coming from a family of Portuguese immigrants, Ventura understood the challenges newcomers faced when settling in a new country. Motivated by a passion for justice and a desire to help families like his own, Ventura opened a law office in Danbury, CT, to assist fellow immigrants in navigating their legal rights.
By Joseph Choniski
Recognizing the importance of cultural fluency, Ventura ensured that his staff was multilingual, in Portuguese and Spanish, and profoundly familiar with its clientele's values, customs, and daily realities. For Hispanic and Latin American immigrants seeking legal help, Ventura Law was a place where they didn't just feel understood linguistically but understood culturally and felt like family.
Ventura Law maintains a diverse team of lawyers, paralegals, and intake specialists on staff fluent in Spanish, Portuguese, and other languages, enabling clients of all backgrounds to communicate easily with the firm's representatives and to be confident they will be heard. Additionally, because the firm's employees come from the same communities as their clients, they bring an insider's perspective to each case, using their shared cultural knowledge to better advocate for their clients' interests.
While Ventura Law handles all types of cases, they are renowned for their expertise in areas crucial to immigrants and working-class communities. These include personal injury claims such as car accidents, slip and fall incidents, workers' compensation, and more. The firm's attorneys have successfully litigated thousands of such cases over their long history, winning significant settlements and justice for countless clients.
In 2023, Ventura Law is poised to take on a new challenge: assisting the latest wave of Latino newcomers arriving in Connecticut. Drawn by job opportunities and seeking a better life for their families, Latino immigrants from Mexico, Central America, and South America continue coming to the state. Ventura Law recognizes the confusion and vulnerability many feel as they adjust to a new culture and an unfamiliar legal system. Ventura Law aims to empower these newest Connecticut residents and help them thrive by providing compassionate and culturally competent counsel.
At Ventura Law, the message is clear: regardless of immigration status, English fluency, or cultural background, everyone possesses legal rights. For more than 50 years, Ventura Law has existed to ensure that those rights are protected. Backed by a legacy of success stories, the firm's attorneys continue to carry out founder Americo Ventura's vision of justice for all. Whether you are a newly arrived immigrant or a Connecticut native, Ventura Law is here to listen to your story and fight for the outcome you deserve.
If you or your loved ones have experienced a serious accident, contact Ventura Law at (203) 800-8000, stop by the office in downtown Danbury at 235 Main Street, Danbury, CT, 06810, or check out the website at www.vetnuralaw.com.