Meet the Candidate: Democratic Mayoral Candidate, City Council Member Roberto Alves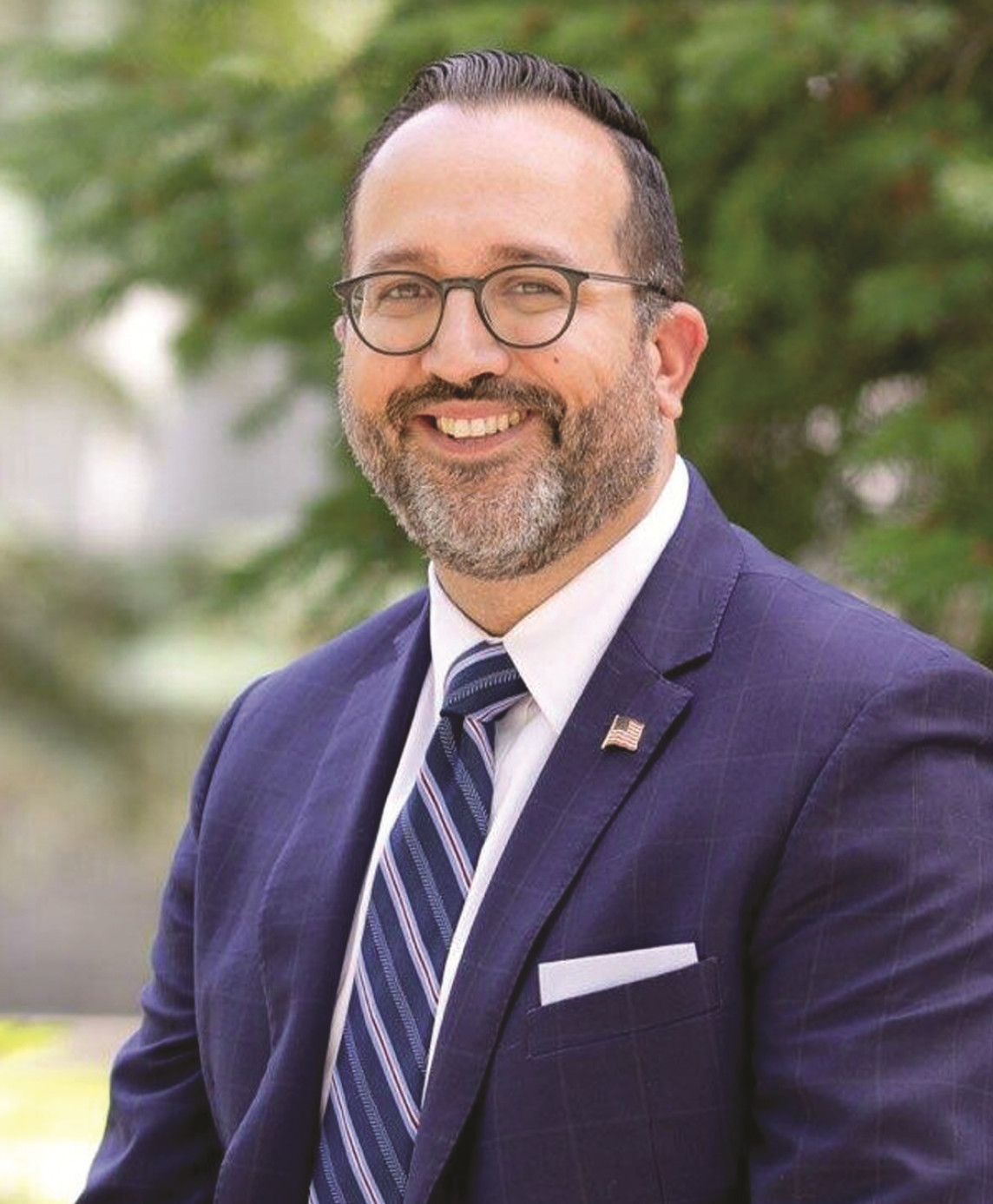 Democratic mayoral candidate, City Council member Roberto Alves, is a technical sales engineer. A Danbury resident since the age of five, Alves is the son of Portuguese and Brazilian immigrants and a graduate of Danbury Public Schools.
By Tribuna Staff
Democratic mayoral candidate, City Council member Roberto Alves, is a technical sales engineer. A Danbury resident since the age of five, Alves is the son of Portuguese and Brazilian immigrants and a graduate of Danbury Public Schools. He lives on West Redding Road in Danbury with his spouse Robyn, and their two children, Julius and Catalina. Alves has outlined his plans for Danbury on his website.
Education
Alves states, "I'm a graduate of Danbury public schools; it's where I met my wife, and our children attend school here. It's no secret that Danbury Public Schools need support. Our schools are filled with talented teachers, staff, and students, but if we want to keep up with student body growth and ensure that we deliver the best education we can to our youth, we must adequately and strategically fund them while keeping taxes down."
If elected mayor, Alves states that he would:
-Use the unexpected increase of PILOT (payment in lieu of taxes) funds from the state to help reduce the education funding gap.
-Apply ARP (American Rescue Plan) funds to help address space and overcrowding issues, enrich academic environments with updated accessible technology, ensure building safety and health, strengthen community-school-family partnerships to support students, and make sure that Danbury's educational system is equitable for everyone.
-Take a broad and inclusive community-based approach to assess the needs, health, and conditions of Danbury Public Schools, from building updates to repairs, educational support, budgeting, and funding.
-Ensure that the Career Academy is completed on time and provides innovative, focused education to interested students, and hires qualified instructors to meet the growing needs of the community.
-Strengthen and add after-school programs geared towards youth engagement and learning in technological skill-building, STEM, music and the arts, tutoring, and specialized skill training and development, especially for young children.
-Create a community-based strategy focused on recruiting and retaining ESL and Special Education teachers who are in high demand nationwide.
Small Business
Alves believes that small businesses are the lifeblood of any local economy, and that it's critical now more than ever that Danbury support its existing businesses by providing COVID-related assistance through the use of American Rescue Plan (ARP) funds, cutting red tape, and investing in the community. He feels it's equally important to bring in new business to create grand list growth, fill empty storefronts, and create good-paying local jobs.
If elected, Alves plans to:
-Enhance downtown and the business districts by investing in infrastructure improvements and beautification, creating more parking, and increasing local transportation options.
-Implement new tax incentive programs made available to small businesses and commercial real estate developers who commit to property enhancements and create jobs in Danbury.
-Bolster the Office of Business Advocacy so it can provide more direct services to small businesses with a focus on assisting businesses in obtaining state and federal COVID relief loans and other available grant money.
-Create a commercial real estate vacancy portal for the city and prospective business owners to manage and help quickly fill vacant storefronts.
-Enhance Danbury's marketing capabilities to demonstrate to all small business owners the city's vibrant future.
-Utilize technology to modernize the licensing and permitting process and enable small business owners to interact more efficiently with the city.
-Review the city's zoning regulations in partnership with commercial property and business owners to maximize and utilize existing space on Mill Plain Road.
-Thoughtfully and strategically apply ARP funds to help small businesses through pilot programs, non-repayable loans, and neighborhood revitalization grants.
Seniors
Alves believes that in Danbury, growing old can be an expensive privilege. Aging typically requires support, services, and housing that can overburden all but the wealthiest seniors. More than 12,000 Danbury residents are over 65, making up 14 percent of the city's population, and many of them struggle to meet their needs.
If elected, Alves states that he would:
-Expand the income-based senior tax credit by expanding existing brackets and adding a second tier of benefits for married and single households:
Existing brackets:
Single income up to $44,100
Married income up to $51,600
Alves bracket expansion, with two tiers:
Tier 1: Single income up to $49,000, married income up to $55,000
Tier 2: Single income $49,001 - $57,500, married income $62,500
-Expand and improve Danbury's SAVE (senior added value experience) program to give seniors who volunteer with a city department or a non-profit agency up to 50 hours a year a $400 tax credit, while granting those who volunteer 100 or more hours an $800 credit.
-Create more reliable, affordable transportation options in coordination with HART by dedicating a local shuttle service seven days a week, which would create efficiency and increase service.
-Reinvigorate an oral history program in order to build upon the cultural and social legacy the city's seniors have worked their lives to build, and to honor and learn from Danbury's past
-Support seniors citywide by making downtown more accessible and addressing the quality of sidewalks, properly funding the senior center, and making sure that Age Well CT promises are fully realized.
For more information, visit https://www.alvesfordanbury.com/.
SOURCE: Press releases produced by Alves For Danbury and alvesfordanbury.com