Danbury Mayor Cuts the Ribbon at the Grand Re-Opening of Mercado da Carne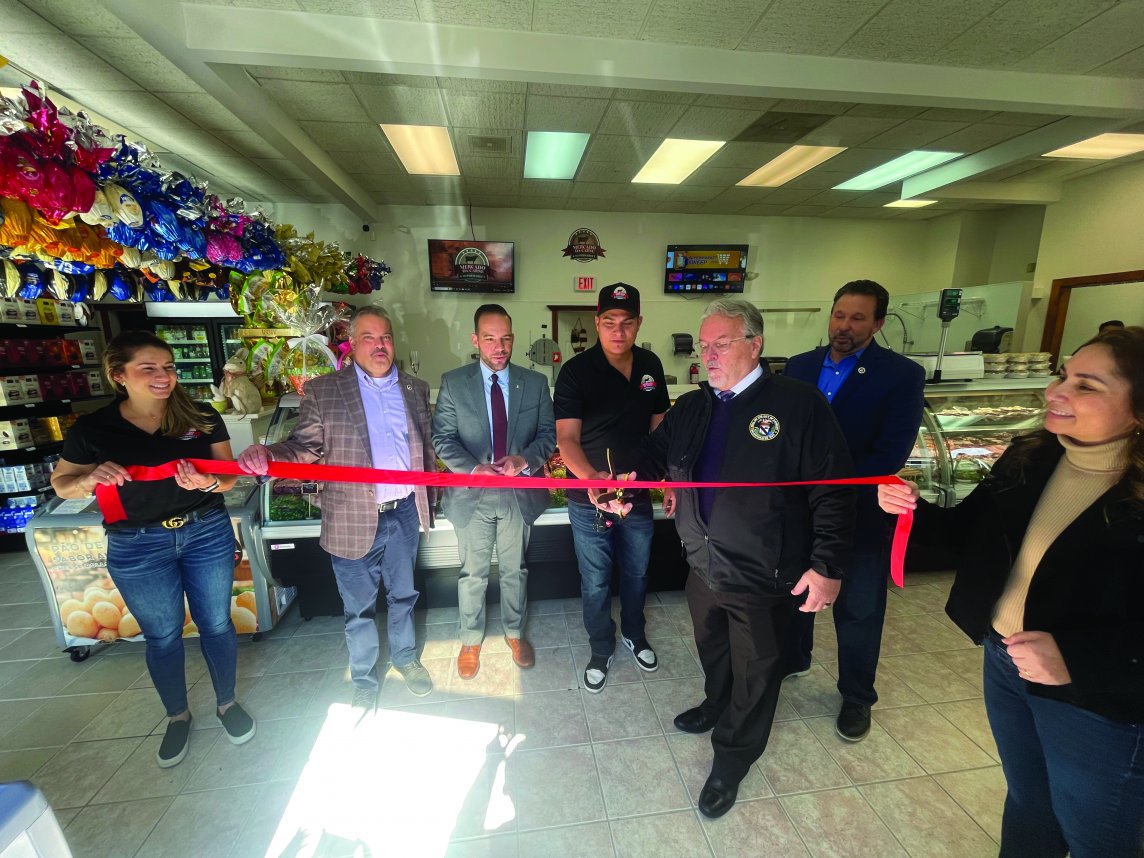 On March 21, Danbury Mayor Dean Esposito performed an official ribbon-cutting ceremony for the grand re-opening of the Mercado da Carne
By Angela Barbosa
On March 21, Danbury Mayor Dean Esposito performed an official ribbon-cutting ceremony for the grand re-opening of the Mercado da Carne, along with State Representative Farley Santos, Director of Economic Development Shay Nagarsheth, community members, and the store staff.
"Congratulations to Mercado da Carne on their official grand re-opening! Best of luck and thank you for investing in our city!", said Mayor Esposito.
Known for welcoming diversity, Danbury has become a community committed to preserving a high quality of life and striving to encourage creativity and innovation.
Embarking in that entrepreneurial spirit of innovation, in November 2020, when the world was still experiencing the impact of the Covid-19 pandemic, Avestil da Silva Jr. decided to open Mercado da Carne, a local meat and grocery market located at 133 South Street in Danbury.
"Thank you for coming and joining us at the grand re-opening of our business. We are truly honored with your presence and hope you can come back soon because we offer the best cuts of meat in the area," said Junior.
Whether you are throwing an impressive BBQ feast for family and friends with noble cuts from the most popular Brazilian meats like Picanha (rump cap), Cupim (beef hump of the Brazilian Zebu cattle), and Alcatra (special cut of top sirloin) to beef brisket, filet mignon, and others, or you are stocking your refrigerator with ready-to-cook meat dishes for the nights when cooking isn't happening, Mercado da Carne is a one-stop store.
A grocery market and wire transfer services to Brazil and other countries are also available.
With Easter just around the corner, surprising your little ones and adults alike with a special chocolate treat will do the trick. In Brazil, there's a long tradition of gifting chocolate eggs of every size and type to everyone you know – especially large, beautifully wrapped chocolate eggs that come with an extra decadent filling or toy. There's literally a chocolate egg for every taste and preference! Mercado da Carne offers a great variety of the best Brazilian chocolate eggs brands.
Mercado da Carne offers promotions all year long and a discount program. Delivery is available, and you can access its online store via Instagram at mercadodacarne_supermarket, or https://speedzapp.com/mercadodacarne (Portuguese and Spanish).
They are open Monday through Friday from 9 am to 9 pm, Saturday from 8 am – 9 pm, and Sunday from 8 am – 5 pm.
For more information, please call 475-329-5289.

Captions:
Mayor Dean Esposito, Mercado da Carne's owner Avestil da Silva Jr., and Manager Mariana Alves
Mercado da Carne's staff members, Italo César, Gleison Santos, Charles Soares, and Riquinha Brandão
Manager Mariana Alves with business entrepreneurs Mel Batista of instituto I Am, Santusa Magalhaes of Scalzo Realty, and Dani Assis of Urban Spa